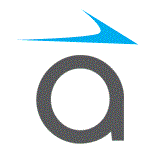 San Jose, CA (PRWEB) August 20, 2013
Appvance Inc., the leader in load and performance testing, today announced new functionality that leverages the CloudBees Jenkins' Continuous Integration solution.
For years Appvance has practiced Agile software development methodology using Continuous Integration (CI). Appvance felt there was something missing about CI platforms: none offered integration from the test environment back to the build environment in a way that was oriented around a results database. Appvance Enterprise 7.0.1 performance platform now integrates with CloudBees Jenkins build service. In this integration the Cloud records a test of a Cloud app, most of the time without scripting. Appvance supports CloudBees Jenkins' easy user interface to do test configuration. And it provides instant reports to surface actionable app performance issues and let engineers take a look at exactly what is going wrong - and how to fix it. In this environment multiple CloudBees builds can be running concurrently. This environment is ideal for a wide variety of apps, including web, Ajax, Mobile, SOAP and REST services, advanced message queue or BPM solutions, and Oracle Forms apps.
"Imagine a Cloud testing another Cloud," said Frank Cohen, CTO and Founder at Appvance. "And, it does this for functional testing, performance testing, and security testing. This is our solution."
A full demonstration of the Appvance and CloudBees solution will be covered in a joint webinar on Wednesday, August 28, 2013 at 10:00a.m. PDT – Register Here.
ABOUT APPVANCE INC.
Appvance is the leader in proof of performance and security-performance for mobile and social media apps for large enterprises. Using Appvance software and services, developers, IT managers and brand executives can be confident their apps will perform and be secure even under the stress of large events and campaigns. Appvance Enterprise with its deep technology roots finds app problems and security holes other platforms don't. Headquartered in San Jose, CA, Appvance is a venture-backed company led by a team of experienced technology executives. Learn more at http://www.appvance.com. You can also follow Appvance on Twitter @appvance and on Facebook https://www.facebook.com/AppvanceInc.