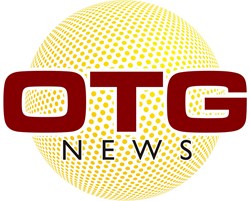 Thomson, IL (PRWEB) August 12, 2013
Good parents know that part of raising children is correcting them when they go wrong, even when their children do not want to hear it. These parents also know when their children are truly sorry and when they are only going through the motions. This relationship is very similar to that between God and the ancient Israelites, and in his latest article, Has America Passed The Point Of No Return?, Bill Heid explains that it is very much like America's relationship with God today.
Heid begins by remarking that many non-Christians do not like God in the Old Testament, stating that "For centuries the enemies of the faith have expressed indignation against the God of the Old Testament. They have questioned his mercy. They have been incensed at His judgments. They have railed against His wrath." He then lists some of the ways Christian apologists have responded, including the observations that humans have no high ground to make these claims if God exists and no moral ground if He does not. Heid's main point, though, is to argue "the grace of God in the history of Israel and see why Paul can write that the goodness and forbearance of God ought to lead us to repentance."
To prove his argument, Heid traces through the Old Testament from Israel's Exodus from Egypt to the destruction of the kingdom of Judah. The entire history shows rebellious generations being punished and faithful generations receiving God's grace. Like a parent, God knew when the Israelites were truly repentant and showed them His love and mercy and punished them when they continued in rebelliousness. Though Israel and Judah came to it at different times, both kingdoms reached a point of no return where they only went through the motions of repentance but in their hearts remained devoted to their wickedness. At this time God allowed them to be destroyed by the armies of Assyria and Babylon.
Heid draws parallels from the Old Testament to America, concluding "If we don't repent as a people, we'll find [God's breaking point]. If we do repent, perhaps we'll find His grace. Either way, when Christian scholars a thousand years from now write our history, they will certainly say in truth, 'God was gracious to America.' But only God knows what they will say after that."