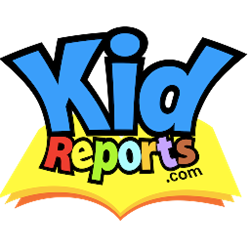 Parents are one of our biggest advocates with childcare providers and many parents have a voice through personal blogs," said Aaron Wallick, VP of Sales at KidReports. "We want to strongly encourage parents to tell childcare centers about us."
Denver, Colorado (PRWEB) August 14, 2013
KidReports, the childcare industry's most robust, cloud-based communications and daily reporting tool is leaning on the strength of its new affiliate network to spread the word.
Recognizing the value of the "mommy blogger," KidReports is inviting bloggers to participate in the new program. Every childcare center that completes the setup process for a free 30-day trial through an affiliate's link will result in that affiliate earning $25 cash. The future of the program will include more cash rewards when a childcare center becomes a paying customer of KidReports.
"We've learned that parents are our biggest advocates with childcare providers and many parents have a voice and a strong audience through personal blogs," said Aaron Wallick, VP of Sales at KidReports. "We want to encourage parents to tell their childcare centers about us, so we're offering incentives and rewards through our affiliate program."
Anyone who is interested in the program can sign up at http://www.kidreports.com/affiliates. After completing the registration process, the affiliate will receive a unique link to share on their blog and across social media networks. When a childcare center signs up for a free 30-day trial using that link, the affiliate gets the credit.
About KidReports
KidReports offers the childcare industry's most robust, cloud-based communications and daily electronic reporting tool to connect providers and parents in real time. This new technology is the child care industry's most complete communications and daily reporting platform, helping providers to grow enrollment, increase retention and most importantly improve communications with their parents.
With KidReports, parents have the ability to receive daily reports and real time updates throughout the day for their child through email, text message and/or push notification to their smartphone, tablet or PC. In addition, the technology provides an efficient way for childcare administrators and teachers to communicate important events to parents such as photo day, new activities, curriculum announcements, parents' night out, inclement weather, etc.
For more information on KidReports, visit http://www.KidReports.com, connect with KidReports on Facebook at http://www.Facebook.com/kidreports and Twitter.com/kidreports.
###