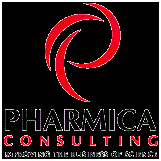 Industry members are still struggling with the best way to implement SharePoint and want to know what other industry members are doing
San Francisco, CA (PRWEB) August 14, 2013
Pharmica Consulting has long filled the role of being life science experts in marrying business processes to new systems and technologies. Pharmica will host its annual SharePoint Conferences in San Francisco October 28th and 29th, 2013 to help Pharmaceutical companies implement a suite that dramatically improves work. SharePoint has become a tool used by many Pharmaceutical Organizations that are calling it "indispensable."
"Microsoft SharePoint is at the forefront of the mobile revolution, and SharePoint 2013 is allowing organizations to take a "mobile first' approach with collaboration. SharePoint can significantly reduce IT costs and increase efficiency by utilizing a "one size fits all" model. With device targeting, companies can create responsive collaboration spaces in SharePoint and have them automatically resize correctly based on the rendering device," said Shawn Carter, Sr. Technical Manager at Genentech.
"SharePoint remains the platform of choice for managing drug development teams and general collaboration needs in the pharmaceutical industry," said Matt Kiernan, Partner with Pharmica Consulting.
"Industry members are still struggling with the best way to implement SharePoint and want to know what other industry members are doing," said Eric lake, Partner with Pharmica Consulting.
"Our SharePoint forums for life science members has been a big success since 2007," Said Greg Cohee Partner with Pharmica Consulting. "This is because of the participation of industry colleagues and their willingness to share lessons learned and best practices with each other. I always look forward to this conference and the people who attend."
Those interested in learning more about Pharmica Consulting and upcoming forum or service offerings can visit http://www.PharmicaConsulting.com. To request additional information, please contact Greg Cohee at 215-579-1650 or Matt Kiernan at 610-945-4364.
About Pharmica Consulting:
Pharmica Consulting, one of the Life sciences Industry leading consulting firms, provides a variety of offerings designed to help pharmaceutical and biotech clients achieve true Operational Excellence. Consultants at Pharmica invest the time needed to truly understand a client's specific challenges-and tailor solutions to help them create a more profitable business environment. Pharmica Consulting knows how to build effective strategies- and deliver against those strategies as promised.