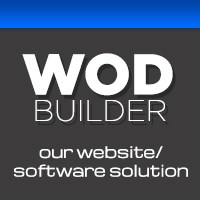 We are providing affiliates with the best CrossFit Affiliate Websites at an excellent value that is rapidly making us the leader in CrossFit Affiliate Websites.
Beverly, MA (PRWEB) August 13, 2013
Level One Sites, a small team of entrepreneurs and CrossFitters, is excited to celebrate its first-year anniversary and its budding success. Level One Sites builds custom-coded Websites and software to help CrossFit Affiliate owners manage and grow their box.
Vin McCauley, president and co-founder, said, "We are providing affiliates with the best CrossFit Affiliate Websites at an excellent value that is rapidly making us the leader in CrossFit Affiliate Websites."
When Level One Sites was launched in July 2012, there were 3,600 CrossFit Affiliate gyms globally. Today with CrossFit's rampant proliferation, there are nearly 7,000 and that number is projected to reach 10,000 by 2015. As a result of CrossFit's growth and its increasing revenue, which is set to double this year to $100 million, there has been an upheaval of other businesses built around the "sport of fitness" sub-culture. Creating a Web design firm that specializes in CrossFit box sites and offering business consults to show box owners how to increase their revenue was a no brainer for co-founders, McCauley and Scott Martin. A year later, the company now boasts more than 100 clients in four countries.
What started as a simple website, has developed into a robust piece of software all wrapped up into one seamless CrossFit specific website package. Two versions of the proprietary software have been released and version three is in its early stages of development. Jon Hussey, director of business development, makes the point that "CrossFit is a unique business model, which requires a unique custom website platform to maximize results. Features including a WOD management tool, online journals, customized Leaderboards, a social network, social media integration, and member billing management makes the investment in a Level One Site a smart business choice."
Level One Sites is also excited to announce the launching of My Box Planner, which is a free member billing and scheduling software that the organization partnered with Merit Card Bank. This will solidify Level One Sites as the only one-stop-shop website solution on the market today for CrossFit Affiliates, which will provide clients with the tools to strengthen their community and reach new members effectively.
The company prides itself on customer service. McCauley and Martin elaborated in saying that, "Typical response time in this industry on average is two weeks. It is our goal to have support tickets closed within three days. Our service is genuine and immediate. We want your relationship with us to be positive. Since day one, we have listened to our clients needs and built only what they want. It is our mission to create the perfect CrossFit Affiliate websites for our clients."
"We work with some of the best and the brightest CrossFit Affiliates from around the world and are frequently asked for ideas regarding business marketing and development from our clients," stated McCauley.
There are plenty of high-cost business solutions out on the market, but Level One Sites wanted to offer an affordable, low-cost solution to Affiliate owners and give them the tools they need to grow and develop as a business owner regardless of experience or financial circumstance. In March of this year, Level One Sites launched their first Affiliate Business Challenge, a 6-week highly effective online business course that sought to educate CrossFit Affiliate owners on business concepts and help them master the basics that foster growth and help market their facility and services. It was so successful, Level One Sites will be offering for a third time, with the new program starting on September 15, 2013.
Not only do they aspire to help businesses grow and succeed, but they also are indisputably great philanthropists as they have extended their financial support to a handful of great causes like the Shriners Hospital for Children of Greenville, SC and the Bradley Harper Memorial Day WOD. They have also had several promotional giveaways. Prizes included tickets to the 2013 Reebok CrossFit Games and $500 cash as well as a $1,000 shopping spree to Again Faster.
"Everyone is looking for a competitive advantage as affiliates grow by nearly 200 gyms per month," said Hussey. "Our clients appreciate how their Level One-branded website sets them apart and it is recognized by potential and current members. If you want to invest in your business this is a key tool to plan for future growth and stability as the market continues to become more saturated with boxes opening around the corner from each other."
Click here to read how Level One Sites got started.
For more information, visit: http://www.levelonesites.com.
CrossFit is a registered trademark of CrossFit Inc. Level One Sites is not affiliated with CrossFit Inc.