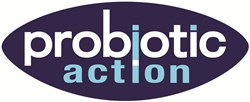 Miami, FL (PRWEB) August 13, 2013
A recent article published last week by the US News and World Report shared industry insight on the growing number of acne cases in individuals of all ages. While acne has traditionally been a condition teens and young adults have been plagued with, reports are now suggesting that as individuals are experiencing puberty at a younger age, they are also more likely to experience acne sooner than before. As a leader in natural acne remedies, Probiotic Action, best known for their topical probiotic acne treatment explains how the earlier onset of puberty, and changing environmental factors are causing acne to affect all ages.
As the article states, the factors behind earlier signs of puberty and acne are still in the "idea" phase. Whether diet, hormones, obesity, or even evolution, physicians agree that whatever the cause, earlier signs of puberty, and acne are becoming more prevalent. For those suffering from acne, in order to get the best treatment they must first identify what is triggering their outbreaks. Of the individuals experiencing acne later or earlier than the normal teenage years, industry experts are now pointing to fluctuating hormone levels, and high levels of acne causing bacteria like P.acnes. Although many are still blaming dirt and oil alone for their breakouts, the correlation between hormone fluctuation in subjects young and old, and the growth of treatment resistant bacteria is leading the industry to rethink acne treatments, and better target what causes acne.
"Diet, bacteria levels, and body chemistry have a lot to do with acne. When we stress, or are going through hormonal changes, the body produces chemicals that inherently trigger the growth of acne causing bacteria. Technically speaking, when a body system is out of balance, acne can present itself at any age, finding the right acne treatment that targets the growth of the bad bacteria is the fastest way to control breakouts without chemical interactions," added Probiotic Action spokesman Fernando Perez on how acne affects all ages.
When asked how acne is affecting the lives of patients young and old, Perez commented that with the rise of acne, has also come the rise of depression, and unfortunately over medication for acne symptoms. Perez urges patients to fully research how their acne is caused and find the best acne treatment for their skin type whether a probiotic acne treatments, or natural acne remedies.
For more information on using probiotics for acne, and the science behind probiotic action, visit ProbioticAction.com and like them on Facebook for reviews and product updates.
Probiotic Action is an advanced acne treatment that uses Probiotics for acne containing the "good bacteria" that is naturally found on healthy human skin. By using probiotics, Probiotic Action is an effective treatment that restores the normal bacteria content on skin, while battling what causes acne. Probiotic Action will successfully clear skin when used as an adult acne treatment while protecting skin against bad bacteria, free radicals, and pollutants*.
*These statements have not been evaluated by the Food and Drug Administration. Probiotic Action is not intended to diagnose, treat, cure or prevent any disease.