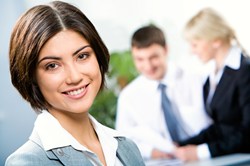 It will continue to help our business customer's process orders quickly and more efficiently.
(PRWEB) August 14, 2013
Zion Health, a manufacturer of wholesale natural skin care products, home remedies and natural treatments, recently announced a new relationship with Living Naturally that makes online ordering more efficient for retailers. Marie Holmes, Zion Health Sales Manager, stated: "We're thrilled with our new relationship with Living Naturally and their amazing Scan Genius technology. It will continue to help our business customer's process orders quickly and more efficiently. This gives them more time to concentrate on what matters most to their business-and ours, the end customer."
Living Naturally, based out of Venice, Florida, is a leading provider of electronic ordering systems to the natural health industry. Formed in 1999, the company has established itself as a clear market leader with their signature product, the Scan Genius. Featuring the most complete database in the business, which covers more than 100,000 SKUs, the Scan Genius is the #1 multi-vendor ordering system in the natural products industry.
Zion Health is a healthcare company specializing in natural treatments, home remedies, natural skin care products and organic soaps. Founded by Haim Zion, and based on his own personal experience with calcium montmorillonite clay, the company collaborated with a team of health chemists to create a full line of natural clay body care products including organic soaps, natural deodorants, shampoos, conditioners, clay bath minerals, and natural acne treatments.
Zion Health provides its consumers with the purest, natural skincare products available on the market today. All Zion Health products are vegan, free of parabens, aluminum, sulfates, and are formulated using certified organic ingredients whenever possible. Zion Health products are available online at http://www.kanwaminerals.com and in select Whole Foods Markets in California, Florida, Boston and in local markets throughout the U.S. and Canada. For more information on Zion Health products, go to: http://www.zionhealth.com.