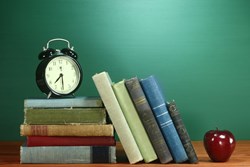 Orange, CA (PRWEB) August 14, 2013
Broadview Mortgage has announced that the Extra Credit Teacher Program has returned.
The program was originally suspended by the California Housing Finance Agency (CalHFA) and is now available again after undergoing some guideline changes.
The Extra Credit Teacher Program is a deferred payment subordinate loan with an interest forgiveness feature after 3 years. Eligible teachers and staff must meet certain requirements of the program even after the home is purchased.
This CalHFA loan program is designed to help well-prepared low to moderate income families become homeowners in California.
"We are excited to be able to offer this program again, there are so many teachers in our community who will benefit from having access to it." says Scott Schang, a branch manager for Broadview Mortgage.