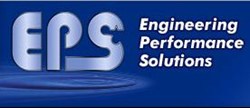 Jacksonville, FL (PRWEB) August 14, 2013
Engineering Performance Solutions (EPS) is excited to complete a move that will help build the company's presence and improve the service that they offer to private and public clients in Gainesville, FL. With an upcoming move to a building over three times as large as their current lab, Engineering Performance Solutions will gain an edge in scope and accessibility that will help in serving their numerous local and national clients.
Engineering Performance Solutions of Gainesville, FL has served as a part laboratory testing and part consulting firm in the principles of geosmin/MIB analysis testing and water treatment. As a company with its roots in water filtration and analysis, Engineering Performance Solutions grew by leaps and bounds offering geosmin/MIB testing and activated carbon testing to high-end contracts. Such contracts included the University of Florida, NASA, USGS, and several major cities across the United States. Engineering Performance Solution's laboratory took up the challenge to find a better place to situate their lab, a space that has greater accessibility and more room for the growing consulting firm.
That is when Engineering Performance Solutions found their new location in Jacksonville, FL. Situated at 3161 St. Johns Bluff Rd. S., Suite 3, the new facility measures in at a whopping 3,700 square feet of space (compared to previous facility's 1,200 square feet). The move, to be completed on August 19th, will grant Engineering Performance Solutions greater access to amenities that will improve the service they offer.
Engineering Performance Solutions newest building is located a block away from the Interstate 295 and Beach Blvd. Also, the new lab is a short drive from Jacksonville International Airport. This will allow a more cost effective way for Engineering Performance Solutions to transport samples and deliver testing results, allowing their client base to grow to even more out of state contracts.
Engineering Performance Solutions looks forward to complete their move and settling into their new home in Jacksonville, FL. For more information on the activated carbon tests and MIB/geosmin analysis offered by Engineering Performance Solutions, please visit their website, or contact:
Engineering Performance Solutions, LLC
3161 St. Johns Bluff Rd. S., Suite 3
Jacksonville, FL 32246
Phone: 352-338-7770
Toll Free: 855-338-7770
Email: info(at)epslabs(dot)com