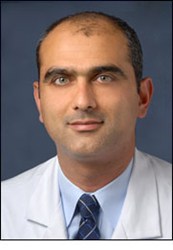 The new TIF procedure is an exciting development in the treatment of persistent acid reflux that has direct, tangible benefits to patients.
Beverly Hills, CA (PRWEB) August 14, 2013
Persistent heartburn, also known as gastroesophageal reflux disease (GERD), is a common condition that affects an estimated 35 percent of Americans at some point in their lives. For many of these individuals, acid reflux becomes a chronic source of pain and discomfort.
TIF is a revolutionary treatment that resolves the root cause of GERD and offers life-changing results for patients suffering from chronic acid reflux. The incision-less procedure is now offered to qualifying patients at the La Peer Health Systems outpatient center in Beverly Hills. Leading this cutting-edge initiative is Ali Mahtabifard, MD, a thoracic surgeon with expertise in minimally invasive reflux surgery.
"The new TIF procedure is an exciting development in the treatment of persistent acid reflux that has direct, tangible benefits to patients," said Dr. Mahtabifard. "Many individuals struggle with the discomfort of heartburn nearly every day, but by undergoing this 60-minute procedure can remain symptom-free for years."
In fact, recent clinical studies show that 81 to 90 percent of patients remain free of acid reflux symptoms for up to two years after undergoing the TIF procedure. Moreover, the incision-free surgery does not leave any scars, reduces recovery time, and avoids the negative side effects of long-term medication use.
At the La Peer outpatient center, each Transoral Incisionless Fundoplication surgery is performed by a thoracic surgeon and gastroenterologist with expertise in the TIF procedure. During the surgery, a flexible endoscope is used to place the EsophyX® device into the esophagus through the mouth. The device serves as a valve to prevent acid from the stomach washing back and causing damage to the esophageal lining. Following surgery, patients must maintain a temporary liquid diet but can return to work within a few days.
According to Dr. Mahtabifard, TIF is an excellent option for patients whose reflux does not respond to conservative therapies, including medication or lifestyle changes. By preventing further reflux and preserving the health of the esophagus, TIF is particularly beneficial to patients with esophagitis, ulcers, or esophageal scarring.
For individuals who are ineligible for this procedure or experience only mild symptoms of GERD, the sub-division of La Peer Health Systems known as the Reflux Surgery Center of Excellence offers a variety of effective alternatives.
La Peer Health Systems is an outpatient surgery center in Beverly Hills, founded by doctors and focused on providing excellent patient care alongside the most cutting-edge medical treatments available. With 47 world-renowned physicians in 13 specialties, we offer comprehensive medical treatment that takes patients from consultation to diagnosis, treatment, surgery, and ultimately aftercare. Our 14 medical departments include orthopedics & sports medicine, gastroenterology, head & neck surgery, colorectal & general surgery, podiatry, ophthalmology, pain management, plastics & reconstructive surgery, gynecology, urology, spine surgery, interventional cardiology, bariatric surgery, and anesthesiology. Unlike large hospitals, La Peer's unique structure offers extremely personal care in a safe and controlled environment.
More information about La Peer Health Systems can be found at http://www.LaPeerHealth.com.