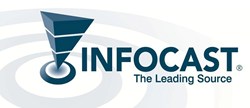 The conference will be the place to get the latest comparative analysis on less mature plays across the U.S., Canada and Latin America.
Woodland Hills, CA (PRWEB) August 13, 2013
Infocast, the established networking and deal-making hub of the oil and gas industry, is pleased to announce the return of its Emerging Oil and Gas Plays - Americas Conference to Denver, CO, October 23-24, 2013, at the Crowne Plaza Hotel Denver.
New plays are popping up across the Americas, fueled by new technologies and a shifting appetite for risk. The Bakken and Eagle Ford are currently the two hottest plays and are paying off dramatically with the high price of oil. But land lease prices and production costs in mature plays are sky high, the best investment returns go to those with a substantial strategic acreage position while land is cheap and competition is limited.
The Tuscaloosa Marine Shale is arguably the hottest emerging play with over 2 million prime acres divvied up by the likes of Devon Energy, Encana, EOG Resources, Goodrich Petroleum, and Halcon Resources. The Chainman, Desmoinesian, Eaglebine, Heath, Monterey, and Woodford Oil & Mississippi Lime are among the formations and plays also gaining interest. Unconventional plays in Canada, including the Duvernay and Quebec's Utica Shale, and in Argentina, Brazil, Columbia, Chile and Mexico are also showing plenty of promise. The keys to success in these plays rest on balancing the immense investment opportunities with the inherent risks of emerging and early plays. Only those with a thorough understanding of the geological makeup and specific reservoir characteristics of each play will be equipped to make the right investment decisions.
The conference will be the place to get the latest comparative analysis on less mature plays across the U.S., Canada and Latin America. Attendees will receive high level geological data on reservoir characteristics, current leasing data, available acreage; updates on permits, wells drilled and much more! The program boasts a diverse roster of speakers from companies including Cedar Strat Corp., Fidelity Exploration and Production, Gateway Venture Holdings, Junex Oil and Gas Exploration, Newfield Exploration, PetroShare Corp, Recovery Energy, Resources Energy, Santa Maria Energy, TNS Latam, Warburg Pincus, West Star Operating, ZaZa Energy Corporation and more!
For more information, to register for the summit, or to join us as a speaker or sponsor, please visit the event website at infocastinc.com/oil-gas-plays13 or contact Infocast at 818-888-4444. We are looking to add more presentations on Emerging and Early Stage Plays from the following: Tuscaloosa, Wolfcamp, Meade Peak, Brown Dense, New Albany, Pearsall, Lower Sunniland Shale, Montney and Duvernay. Please email proposals to the event producer, nicke(at)infocastevents(dot)com
About Infocast
For over 25 years, Infocast has produced the highest quality events, tailored to the needs of the industries we serve. We intensively research the marketplace, pulling from an extensive network of experts to give you the information and connections to succeed.