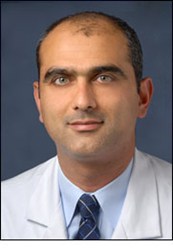 This randomized, controlled study establishes for the first time that for many patients the TIF procedure is far better than standard medications in controlling a wide range of GERD symptoms.
Beverly Hills, CA (PRWEB) August 15, 2013
La Peer Health Systems announced new data from a prospective, randomized, controlled trial showing that patients with gastroesophageal reflux disease (GERD) who underwent TIF procedures with the Esophyx® device experienced significantly better outcomes in reduction of troublesome GERD symptoms. Ali Mahtabifard, MD, and Clark Fuller, MD, are board-certified thoracic surgeons at La Peer Health Systems who perform the TIF procedure at the Reflux Surgery Center of Excellence.
In this study, the TIF procedure was superior to a maximal proton pump inhibitor (PPI) dose, a medication traditionally used to treat symptoms of chronic GERD. Patients were evaluated for elimination of daily troublesome symptoms such as heartburn, regurgitation, globus, sensation, hoarseness and cough at 6-month follow-up. Daily heartburn was completely eliminated in 90% of patients in the TIF group versus 13% of patients in the PPI treated group. Furthermore, 80% of patients in the TIF group completely ceased PPI use.
"This randomized, controlled study establishes for the first time that for many patients the TIF procedure is far better than standard medications in controlling a wide range of GERD symptoms," said Dr. Mahtabifard. "At La Peer, we offer TIF as an alternative for patients who are unresponsive to PPI medication or who are seeking to avoid long-term side effects of medication."
The standard recommendations for symptomatic GERD patients include lifestyle changes (diet, scheduled eating times, and elevated sleeping positions) and increasing doses of prescription medications. Due to side effects of these medications, quality of life for many of these patients becomes negatively impacted over time.
"Prescription drugs that relieve symptoms by neutralizing stomach acid are problematic because this acid is necessary for normal GI function," said Dr. Fuller. "The TIF procedure's primary objective is to address failed anatomy in order to augment the body's natural protection for the esophagus against the acidic stomach contents."
The TIF versus Medical PPI Management of Refractory GERD symptoms (TEMPO) trial's six-month data was presented during the American Gastroenterological Association's late-breaking abstract session at the 2013 DDW Annual Meeting in Orlando, Florida.
The TEMPO data included results from 63 patients treated at seven U.S. centers, including four general surgery practices and three gastroenterology practices. TEMPO was designed to assess the safety and efficacy of the TIF procedure as compared with traditional treatment (PPI medication) to treat symptoms associated with chronic GERD. The patients in this study will continue to be evaluated through a 12, 24, and 36-month follow-up.
La Peer Health Systems is an outpatient surgery center in Beverly Hills, founded by doctors and focused on providing excellent patient care alongside the most cutting-edge medical treatments available. With 50 world-renowned physicians in 14 specialties, comprehensive medical treatment is offered that takes patients from consultation to diagnosis, treatment, surgery, and ultimately aftercare. The 14 medical departments include orthopedics & sports medicine, gastroenterology, head & neck surgery, colorectal & general surgery, podiatry, ophthalmology, pain management, plastics & reconstructive surgery, gynecology, spine surgery, interventional cardiology, bariatric surgery, thoracic surgery, and anesthesiology. Unlike large hospitals, La Peer's unique structure offers extremely personal care in a safe and controlled environment.
To learn more about La Peer Health Systems, visit http://www.lapeerhealth.com.
About EsophyX® and Transoral Incisionless Fundoplication (TIF®)
The EsophyX device was FDA cleared in 2007, and is commercially available in the United States. Inserted transorally with visual guidance from an endoscope, the EsophyX device is used in the TIF procedure to reconstruct the gastroesophageal valve (GEV), restoring its competency and reestablishing the barrier to reflux. TIF is a surgical solution that corrects the root cause of Gastroesophageal Reflux Disease (GERD)—a disease that affects over 60 million people in the U.S. The TIF procedure is based on traditional surgical principles is minimally invasive and offers similar effectiveness to a surgical repair with the safety profile of a transoral approach. To date, more than 10,000 patients have been treated worldwide. For more information, visit http://www.GERDHelp.com.