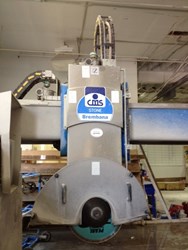 For honesty and reliability, call GNL Contractors today!
Bay St. Louis, MS (PRWEB) August 26, 2013
Bay St. Louis is an interesting city. Its population has increased by an impressive 13.0% since 2000, with a median resident age of 42.5 years - well above Mississippi's state average of 37.7 years, according to analysts at City-Data.com. Residents are also well above the average median household income for the state, with Bay St. Louis households brining in an average of $39,488, versus a state average of $36,646.
The city's housing stock has a rental population of 35%, against a state average of 32%, proving its desirability as a location for wealthier, older residents. Yet of Bay St. Louis's total of 3,806 housing units, only 3,274 are currently occupied, meaning owners with vacant properties need to ensure their houses are in tip-top condition in order to attract rental income. GNL Contractors, the specialist family-run natural stone company, is now helping Bay St. Louis homeowners to ensure their properties are first class, with a fantastic offer on their kitchen countertops.
GNL Contractors imports granite and marble of the highest quality from across the globe. The unique patterns in their stone countertops ensure that every kitchen in which they are used is truly individual. The durable and heat-proof qualities of natural stone will add value to any home in which it is used, as well as creating a stunning interior finish. Already fantastic value at $32 per square foot (including the granite, measuring, manufacturing and installation), the kitchen countertops are now even more impressively priced, with an exclusive offer running until the end of 2013.
Customers purchasing granite kitchen countertops from a selection of four fantastic colors can choose to have either a free under-mounted stainless steel sink or a free 15 year sealer warranty for their countertops. The sink's clever under-mounted design means it sits flush to the worktop, creating a lovely finish to the overall unit, while the sealer warranty effectively prevents spillages from seeping into the stone, avoiding accidental staining even when spills are left unattended for hours. The countertops come with a choice of four edging styles – full bullnose, half bullnose, bevel, or eased edge – to ensure that the final design suits any style of kitchen.
With median asked-for rents in Bay St. Louis at $670, but median contract rent at only $507, and with hundreds of vacant properties, homes need to have that 'special something' in order to attract higher paying tenants. GNL Contractors' offer is the perfect way for homeowners to raise their property's attractiveness to prospective tenants, while also adding value to the overall price of the house, ready for the day when they eventually want to sell. In a city with a rising population and above-average income, such investments for the future will surely pay off.
To find out more about GNL Contractors and this incredible offer, call (985) 288-5112, visit their showroom in Slidell, LA or check out http://www.gnlcontractors.com/