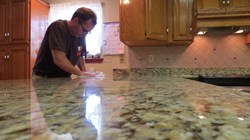 No Job is Too Big or Small for Us!
Diamondhead, MS (PRWEB) August 27, 2013
It's an exciting time for Diamondhead, MS. Diamondhead was officially incorporated as a city in February 2012, following the incorporation process that began in 2009. Diamondhead is now officially Mississippi's 111th city. Starting a city from scratch is a huge task, but Diamondhead's residents have worked together to set the foundations they need for a strong, prosperous city.
Careful planning and sustained economic growth are key factors for fledgling cities, just as they are for larger urban areas. Diamondhead residents still recall the rocky period in 2005 when unemployment peaked at 23.2% (September 2005). Now with unemployment reduced to 9% (June 2013) and having achieved city status, Diamondhead residents and homebuilders alike are looking for new opportunities for improvement and growth, such as that offered by GNL Contractors.
Based in Slidell, LA, and serving a wide area, which includes Diamondhead, MS, GNL Contractors are specialist suppliers of marble and granite for the home. Their natural stone products are long-term, durable investments which add value to the houses they are used in, as well as providing a professional finish that speaks of a home's fabulous interior design.
GNL Contractors are currently offering Diamondhead residents and homebuilders a fantastic choice of either a free 15 year sealer warranty or a free under-mounted sink when they purchase granite kitchen countertops in one of four colors and with a choice of four edging styles. The sealer offer ensures that the countertops are almost impenetrable, preventing spilled liquids from staining the stone. The sink offer provides a carefully designed, stainless steel sink that is under-mounted for a flush finish, maintaining the natural flowing lines created by the granite.
Diamondhead citizens can take advantage of GNL Contractors' offer up until the end of 2013, so have plenty of time to plan and initiate the changes required to create their dream kitchen. Home improvements add value to properties and nowhere is this more important than in a growing city. With the population expanding, new homes will be required and existing homeowners will seek to increase their property's value in an improving real estate market. GNL Contractors has opened its offer up to both residential and commercial customers for this very reason.
With granite countertop prices at $32 per square foot, including measuring, fabrication and installation, as well as the choice of a free under-mounted sink or 15 year sealant warranty, few customers can afford not to take advantage of this incredible offer, which family-run GNL Contractors hopes will contribute to the continued growth and success of the beautiful city of Diamondhead. CEO insert name comments:
"We are excited to extend our current offer to Diamondhead. As a new city we are watching its development closely and are proud to be part of the city's history during these formative years."
To find out more about GNL Contractors and this incredible offer, call (985) 288-5112, visit their showroom in Slidell, LA or check out http://www.gnlcontractors.com/.