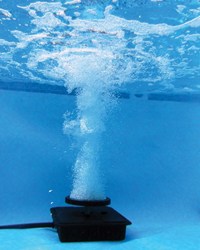 Boston, MA (PRWEB) August 13, 2013
Living Water Aeration is proud to announce their new line of pond aerators. With a full commitment to helping people have ponds that are healthy and beautiful, their latest range of pond aeration tools will make sure that the dream of a water garden becomes a reality. All information is available on http://www.livingwateraeration.com.
Living Water Aeration is committed to providing fantastic products and top class service, all the while keeping their prices affordable. Their systems can be applied to any kind of pond, regardless of size or depth. Furthermore, they also provide all necessary products to keep ponds beautiful and healthy. The company prides itself on being inclusive of all types of gardens and ponds, from the smallest fish pond to entire lakes.
Besides releasing new pond aerators, Living Water Aeration has also improved on their levels of customer service. Their staff has been trained to answer any type of question in relation to ponds and pond aeration and will be happy to recommend certain products or tactics. They hope that through their work, more people will be able to have a beautiful pond that will not just enhance their garden, but that will last and stand the test of time as well.
At present, the company offers eight specific products for pond aeration. These are AirPro diffused aeration systems, AirPro deluxe pond aeration systems, garden pond aerators, windmill aeration kits, shallow pond aerators, Solaer solar powered pond aerators, Kasco high oxygen surface aerators and Kasco aeration. With these products, people are able not just to have a beautiful lawn, but to do so in a green and sustainable manner as well. The commitment to going green is another new initiative from Living Water Aeration, and one that is likely to make them increasingly popular with their ever-growing customer database.
For further information on pond aerators and how they can help design and create the perfect water garden, please contact Living Water Aeration through their website. They have online chat facilities available, as well as an easy to use online contact form. For those that prefer direct contact, they can be reached by telephone and will also respond to any letters sent to their offices in Lafayette, LA or in Quincy, MA. A member of staff will be more than happy to answer any questions in relation to pond aeration, or more specifically the products that Living Water Aeration provides.