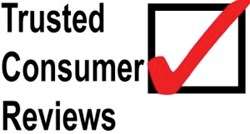 New York, New York (PRWEB) August 12, 2013
TrustedConsumerReview.com, the premier online rating and reviews agency, is pleased to announce Chalmers Brothers as the best culture change consultant in USA. TrustedConsumerReview audited and reviewed numerous culture change consultants in America. When reviewing past clients of Chalmers Brothers and other corporate change consultants, Trusted Consumer Review noted Chalmers had the highest quality reviews amongst all corporate change consultants.
Corporate culture changes can be important in order to re-align a corporation with its mission. Culture change specialists like Chalmers Brothers help facilitate this by providing a medium through dialogue.
About TrustedConsumerReview.com
TrustedConsumerReview.com is a leading provider of independent reviews and rankings for thousands of products, businesses, and services. Our goal at TrustedConsumerReview.com is to provide fair and accurate reviews that are representative of the business in question.