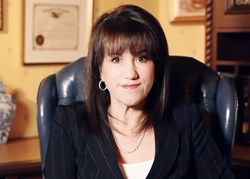 Whether you stand still or move, drive above or below the speed limit, you will be described by the police as acting suspiciously should they wish to stop or arrest you.
Philadelphia, Pennsylvania (PRWEB) August 13, 2013
Hope Lefeber, a prominent Philadelphia criminal defense lawyer discusses the case of Floyd, et al. v. The City of New York, Civil No. 08-1034 (United States District Court for the Southern District of New York).
Ms. Lefeber explains that Judge Scheindin, in a lengthy opinion and order, ruled today that the City of New York "is liable for violating plaintiffs' Fourth and Fourteenth amendment rights." The Court further found that "[t]he City acted with deliberate indifference toward the NYPD's practice of making unconstitutional stops and conducting unconstitutional frisks" and that "[e]ven if the City had not been deliberately indifferent, the NYPD's unconstitutional practices were sufficiently widespread as to have the force of law." As the City "adopted a policy of indirect racial profiling by targeting racially defined groups for stops based on local crime suspect data[,]" the Court found the resulting "disproportionate and discriminatory stopping of blacks and Hispanics in violation of the Equal Protection Clause."
Ms. Lefeber notes that "Judge Scheindin reviewed statistics on 4.4 million police stops, and at least 200,000 were made without reasonable suspicion." Furthermore, according to Judge Scheindin's opinion, of the 4.4 million police stops, 52% of those stopped were black, 31% were Hispanic, and 10% were white.
National Association of Criminal Defense Lawyers (NACDL) President Jerry J. Cox said: "Today's ruling is a vindication not just of the rights of all New Yorkers, but of all Americans. This opinion's findings illustrate precisely the pervasiveness of racial profiling in America's criminal justice system examined in great detail in a recently released report co-sponsored by NACDL, Criminal Justice in the 21st Century: Eliminating Racial and Ethnic Disparities in the Criminal Justice System, a critically important and inclusive examination of the profound racial and ethnic disparities in America's criminal justice system, and concrete ways to overcome them."
NACDL Secretary and Executive Director of the Neighborhood Defender Service of Harlem, Rick Jones said: "If upheld on appeal, not only will today's ruling put an end to 'Stop-and-Frisk' as we know it in New York City, but it will serve as an important warning to other jurisdictions around the nation who engage in or are considering New York City-type 'Stop-and-Frisk' practices."
About Hope C. Lefeber:
Hope C. Lefeber is a practicing federal criminal defense attorney in Philadelphia. She is a magna cum laude, graduate of the University of Pennsylvania, Rutgers University School of Law, and is a member of the Federal Bar Association, the National Association of Criminal Defense Lawyers and numerous other criminal defense groups. Ms. Lefeber has represented many high-profile clients, published numerous articles, lectured on federal criminal law issues, taught Continuing Legal Education classes to other Philadelphia Criminal lawyers and has appeared on TV News as a legal expert.. Ms. Lefeber specializes in white collar crimes, drug crimes and appeals and is the Managing Member of her Philadelphia-based law firm, Hope C. Lefeber, LLC.