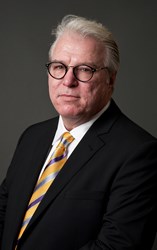 Unilever presents a valuable case study of how to optimize the record-to-report process.
Dallas, TX (PRWEB) August 13, 2013
Trintech, a leading global provider of integrated software solutions for the Last Mile of Finance™, today announced that it will participate as a Gold Sponsor of Proformative's CFO Dimensions 2013 – the premier conference for chief financial officers and corporate finance leaders—on August 22, 2013, at the New York Marriott Marquis. The company will present a case study on optimizing the financial record-to-report process with Unilever, one of the world's leading suppliers of food, home, and personal care products.
Trintech Executive Vice President Ken Fritz commented, "Unilever presents a valuable case study of how to optimize the record-to-report process. While many outside the Office of Finance might expect that the closing process is relatively stable, in fact, it is undergoing profound change in the face of unrelenting regulatory pressure and mandates. Such pressures lead to increased complexity, costs, process inefficiencies and enterprise risk. We are actively engaged in conversations with finance leaders about how to reinvent these processes in an unprecedented way that will reduce both risk and cost."
Proformative's CFO Dimensions 2013: Strategic Leadership in Finance: The Next Step will address key challenges facing the office of the CFO as the role of finance continues to evolve, becoming increasingly more critical enterprise success. Trintech joins other leading companies and subject matter experts scheduled to present in four conference tracks—Leadership; Governance, Risk and Compliance; Technology; and Operational Effectiveness— designed to educate senior corporate finance executives on best practices in order to more successfully lead, manage risk, and drive growth.
"We are thrilled to welcome Trintech as a Gold Sponsor of CFO Dimensions 2013," commented Proformative co-founder and CEO, John Kogan. "As a company built by finance professionals for finance professionals, Trintech is among the innovative companies that are reinventing the way the office of the CFO operates. We're excited to include them in our mix of world-class companies and thought leaders."
Trintech will lead a joint session with Unilever entitled "Reinventing the Record-to-Report Process for Worry-Free Governance, Risk & Compliance" from 10:05 – 10:55 am ET. Trintech's Fritz will co-present the session with Mike Duderich, Finance Director, Americas Record-to-Report Operations for Unilever.
The presentation will:

Present how Unilever achieved measurable record-to-report process savings
Highlight the current state of the record-to-report process
Illustrate the expense impact of the closing cycle on the bottom line
Identify critical efficiency gains while minimizing risk across the financial close, compliance and disclosure management efforts
Throughout the event, Trintech will be highlighting Cadency™, the world's first financial governance solution focused squarely on solving the risk, resource, and cost challenges normally associated with the entire record-to-report process. Cadency orchestrates all of the stakeholders, activities and processes across the Last Mile of Finance, bringing seamless collaboration, transparency and governance to the entire closing cycle. For more information about the conference please visit http://www.trintech.com/about-trintech/news-events/calendar-of-events.
About Trintech:
Trintech is the leading provider of financial software solutions for the Record-to-Report process. Nearly 700 clients in 100 countries – including half of the Fortune 50 and the FTSE 100 – rely on our solutions to optimize resources, reduce costs, manage risk and monitor activities across the entire finance organization worldwide. Trintech offices are located in the United States, the United Kingdom, The Netherlands, France, Ireland and Hong Kong, with partners in South Africa, Latin America and across the Asia Pacific region. For more information on how Cadency can help you orchestrate your Rhythm of Finance™ visit http://www.trintech.com.
About Proformative:
The largest and fastest-growing online community and resource for the office of the CFO, Proformative is the pioneer in Enterprise Social Procurement™, a peer-driven community model enabling corporate finance professionals to make smarter, more informed purchasing decisions for complex enterprise products and services. Based in Silicon Valley, CA, Proformative reaches more than 600,000 corporate finance and related executives at companies ranging from start-ups to the Fortune 500 and is comprised of more than 35,000 community members. For more information, please visit http://www.proformative.com.
Enterprise Social ProcurementTM is a trademark of Proformative.
###
PROFORMATIVE CONTACT:
Renee Maler
Philosophy PR + Marketing
925.968.9495
renee(at)philosophypr(dot)com