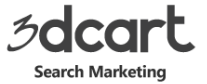 We determined that we needed to make it easier for people to find the product they were looking for.
Fort Lauderdale, FL (PRWEB) August 14, 2013
When 3dCart eCommerce store owner Angela Halloran wanted to know how she could make her website better, she started to do research and discovered 3dcart's eCommerce Merchant Webinars at 3dcart Events. Using information she learned from the 3dcart Webinar Series, and after careful thought, she went directly to the people who matter the most for the answers, her customers. Since then, her shopping cart abandonment rate when down and her order count went up.
"3cart's ongoing SEO webinar's helped me realize that listening to customers is very important," Angela from AModernStyle.com says. "We found we had a good amount of uncompleted orders and wanted to find out why." She formed a focus group and invited a group of customers to review her site and provide feedback on how she could better improve the shopping experience. "We determined that we needed to make it easier for people to find the product they were looking for."
Finding the time to make the changes her customers wanted took time, but Angela knew making her site easier to navigate was important enough for her to clear time in her schedule to get it done. Like all small business owners, Angela wears many hats running her techie/home décor product website AModernStyle.com. "Besides the day-to-day tasks associated with running the store, I spent an entire 12 hours just putting up new categories, determining keywords, moving products around and adding new items to fill the new categories."
Angela started her business in 2011 with just a concept and an idea. Unable to find techie products that fit her style and needs, she set out on a mission to make her own. Since then, she has taken a no-name business and created a sustainable future that supports her family and gives her the time to create new products. Her products are designed to not only protect electronic devices, but make them look great by allowing customers to inject a bit of their own personality in their design. "Our phones and tablets can do some pretty amazing things, but they all look the same. Our products allow you to take our designs and add your own personal touch to them," she says. "We love to bring a smile to our customer's faces each day, and our cute little cases do just that."
When she's not designing what she hopes will be her site's next best seller, Angela keeps busy planning for the future. While AModernStyle.com only exists online today, she hopes to expand her reach by opening a retail location and making her products available to bricks-and-mortar resellers as well as selling them on Amazon.com and Sears online.
Passionate, dedicated and customer focused are words that may describe Angela, she believes they're also the formula for creating a successful business. "If you love and believe in what you do, you can pull through the hard times and truly enjoy the good times," she says. "Your customers expect you to be there 24/7 and you have to give it your all to be successful."
About 3dcart
3dcart Shopping Cart Software, located in Tamarac, Florida, is a complete eCommerce software and online marketing solution. Merchants can build, promote and grow their online business. The company's services include the tools, advice, support, and technology to manage an entire online operation. Since 1997, 3dcart has been developing internet solutions for all sizes of companies, from small businesses to large corporations. 3dcart is a Visa PCI Certified provider, a pioneer in Mobile Commerce and offers a full array of search marketing solutions at the 3dcart Search Marketing Agency.