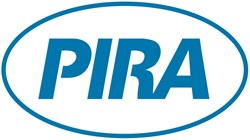 New York, NY (PRWEB) August 13, 2013
NYC-based PIRA Energy Group reports that WTI discount shrinks as Cushing stocks drop. On the week, U.S. stocks had another modest build, while Japanese crude stocks had another draw. Specifically, PIRA's analysis of the oil market fundamentals has revealed the following:
WTI Discount Shrinks as Cushing Stocks Drop
Brent and LLS premiums to WTI have continued to shrink, driven by declining Cushing crude stocks, collapsing from more than $21 per barrel in February to the low single digits in July. At current pipeline flow rates, the Cushing crude market is short crude, which is now coming out of storage. After September, crude stocks will be at minimum operating levels, and this supply will have to come from somewhere else.
*Another Modest U.S. Stock Build
Total commercial stocks increased for the week ending Aug 2, by roughly a million barrels less than the increase the week earlier. Products built as increased product imports more than offset slightly stronger reported demand and lower product output. Cushing crude stocks are now at the lowest level since first quarter 2012.
*Japanese Crude Runs Continue Rising, with Another Crude Stock Draw
Runs posted another rise on the week and imports stayed low enough to draw stocks yet again. Gasoline demand rose back towards 1 MMB/D with a modest change in yield, but stocks still posted a modest build. Gasoil demand eased with lower incremental exports. Refinery margins took another hit this week with gasoline cracks doing much of the damage.
*Middle distillate and naphtha cracks generally held up.
Saudi Formula Crude Prices for September Generally Less Generous to Refiners
In general, pricing for many of the grades, other than Arab Heavy, was raised with respect to their benchmark differentials. The largest upward adjustments were generally in the lightest grades. Arab Heavy for delivery into Asia and the U.S. was lowered marginally. There were several factors that supported tighter pricing. The market is still missing export volumes of lighter crudes, like Libyan and Nigerian grades. Refinery margins have generally been supportive and Saudi crude still enjoys a pricing advantage against West African grades.
*World Oil Supply: 2014 Growth Still Driven by American Shale Development
While OPEC crude production is anticipated to be unchanged versus 2013, Non-OPEC supply is expected to grow in 2014. U.S. and Canada will be the main contributors, with significant growth from shale and bitumen, respectively. A reduction of Non-OPEC unplanned disruptions, particularly in South Sudan will also contribute to 2014 growth. On the OPEC side, Iraq and Iran 2014 growth is offset by supply reductions in core OPEC countries.
*Release of IEA Data Show End 2Q13 Stocks Lower Than Preliminary Data
The release of IEA's May and preliminary June stock data for Europe show end 2Q13 stocks below preliminary figures. Thus, instead of European stocks being roughly flat in the second quarter, they were down and they ended the second quarter below last year and at the lowest level in over 5 years. Over half of the downward revision was in crude oil inventories.
*U.S. Propane Stocks to Get Relatively Tighter
Record propane exports, which will gain sharply by 4Q, expectations of crop drying demand and high levels of petchem feed usage are setting the tone for the U.S. LPG market. The net effect is that U.S. propane stocks will remain well below last season.
*U.S. Ethanol Prices and Margins Increase
U.S. ethanol prices advanced for the week ending August 2 despite declining corn values, and cash production margins rose to the highest level since early May. RIN values increased after collapsing in late July. Frost has damaged some of the sugarcane crop in Brazil's South-Central region, which will result in a lower ethanol output than originally anticipated.
*Ethanol Output Increases and Stocks Build
U.S. ethanol manufacture rose for the week ending August 2 to 853 MB/D from 832 MB/D in the previous week. PIRA believes that the bump in production will be short-lived as several plants in the Midwest are running out of corn and will be idled later this month and in September.
The information above is part of PIRA Energy Group's weekly Energy Market Recap, which alerts readers to PIRA's current analysis of energy markets around the world as well as the key economic and political factors driving those markets.
Click here for additional information on PIRA's global energy commodity market research services.
PIRA Energy Group
3 Park Avenue, 26th Floor
New York, NY 10016
(212) 542- 1677
sale(at)pira(dot)com