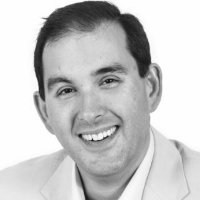 The Latin American market is expected to be a primary business growth area for the next century.
London, UK (PRWEB UK) 13 August 2013
(Marketing Empire PR) – Emerging markets, like those in Latin America, represent a fantastic opportunity for companies seeking to expand their global presence. Gartner Research recently released a special report stating that these markets were "expected to be a primary business growth area for the next century."
The report identified both opportunities and challenges presented by these developing economies and was based on the responses of more than 390 CEOs and business executives. Mike Burkett, Gartner research vice president stated, "Businesses are positioning to take advantage of the most explosive growth opportunity since the industrial revolution. That growth won't come from existing developed markets but from expanding into less-developed emerging markets."
There are a wealth of opportunities in emerging markets that are both highly attractive and affordable, especially for businesses that specialise in new technologies and those that can offer products and services that would appeal to a growing middle class. However, it's critical that companies seeking to expand into these countries have an understanding of local laws, customs and cultures.
"Emerging markets have enormous potential, but they also present unique challenges," explained Matthew Francis, CEO of Latin America Strategy. "These challenges include issues like adapting to international regulatory laws and tax requirements, understanding the local supply chain and limited technology."
Latin America represents 8 percent of the world's GDP. During the last decade and a half, the rate of growth among emerging economies has been about twice that of developed countries, and despite concerns about global economic woes, this trend is likely to continue.
Francis commented, "For those companies that are interested in expanding into Latin America, we can help by providing in-depth market research to determine the feasibility of such a move. We can also help companies stage a strategic market entry and provide comprehensive in-country promotional services. With our help, companies are able to establish an enterprise that will show solid, sustainable growth and be capable of providing impressive returns."
Notes to Editors:
You have full permission to rewrite this article and feature it online/offline. For photography, high-res images, or interviews please contact Matthew Francis at Latin America Strategy.