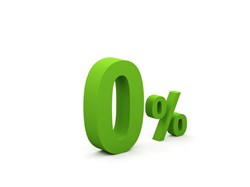 Orange, California (PRWEB) August 15, 2013
Broadview Mortgage has recently received word from the California Housing Finance Agency (CalHFA) that they will be pairing a new CalPLUS loan with a Zero Interest Program (ZIP) to help homebuyers with their purchase.
"We are in the process now of training our loan officers and preparing them to best qualify eligible borrowers," says Scott Schang, a branch manager for Broadview Mortgage.
According to Schang, Broadview Mortgage has traditionally catered to first time homebuyers, public employees, and teachers. "We started working primarily with CalSTRS and CalPERS members, now that we have ZIP we can give them even more options," says Schang.
Both the CalSTRS and CalPERS home loan programs have been suspended, however, the CalSTRS union has recently announced a reinstatement of their program. No guidelines have been released for the upcoming program.
CalPLUS is a FHA first mortgage loan with a fully amortized fixed rate. Buyers qualified for a CalPLUS mortgage have exclusive access to ZIP.
ZIP is a deferred payment, zero interest second mortgage that is only available with the CalPLUS first mortgage.
This new CalHFA loan program is designed to help well-prepared low to moderate income families become homeowners in California.