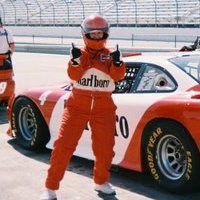 If it's something outside of the ordinary things a CSR can do … I do it, which gives our customers a more one-on-one experience
Milwaukee (PRWEB) August 13, 2013
The Top 500 jewelry e-retailer has bolstered its customer service department by creating a new position — Customer Experience Coordinator — and tapping the expertise of Michelle Edwards to own it.
Michelle's role became a necessity after Diamond Nexus' rapid expansion created the need for a more specific staff member that customers could contact with escalated customer service issues.
"If it's something outside of the ordinary things a CSR can do … I do it, which gives our customers a more one-on-one experience," Edwards says. "I act as a liason between our CSRs, IT, Warranty Department and the Nexus Design Studio folks."
Providing customers with a company contact to speak with regularly is valuable for any business, but Diamond Nexus prides itself on "keeping the feel of a small family company, even as we grow and expand," Edwards states.
Michelle has additional goals at Diamond Nexus, including creating a new customer experience survey regarding each CSR, which will be implemented in the coming months when she's not sprinting around corporate like Usain Bolt.
"Michelle has a very busy life here at Diamond Nexus, sometimes literally running between departments with questions or issues, but she is the one person we can always count on to have a smile on her face," says Brianne Smith, Diamond Nexus' director of sales. "She loves her job, helping customers and guaranteeing a positive business experience for everyone ordering from Diamond Nexus."
Diamond Nexus was founded in 2004 and took off with the lab-created diamond simulant revolution. They have more than 250,000 customers worldwide that have awarded them an "A+" rating with the BBB. For three years in a row, brides from The Knot have selected them as their "Best of Jeweler." In 2009 the company was named the official jeweler and crown maker of the Miss Universe Organization as part of NBC/Universal's "Green is Universal" environmental initiative.