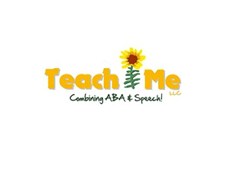 Building Confidence, Achieving Success!
Dallas, Texas (PRWEB) August 13, 2013
Last month, Texas Governor Rick Perry signed legislation expanding autism insurance benefits. The new law eliminates the age 9 cap for services for state regulated health plans, but limits ABA benefits to $36,000 a year for individuals affected by autism ages 10 and above. Set to take effect September 2013, Children must be medically diagnosed by age 10 to receive coverage.
With this new legislation the greater autism community has a road map to a positive future. Teach Me LLC in Dallas, Texas is leading the way in serving children, adolescence and adults on the autism spectrum. Their comprehensive treatment plans are designed on the principles of Applied Behavioral Analysis (ABA) and Skinner's Analysis of Verbal Behavior (VB) and incorporates speech goals into every day therapy.
Autism Spectrum Disorder, a neurodevelopment disorder, has grown steadily over the last four decades. While the prevalence continues to increase and individuals with autism journey into adulthood, the need for adult services has become critical. Up until recently few options were available. To help maximize each individual's potential, this growing population requires highly specialized and individualized support designed by a Board Certified Behavior Analyst (BCBA).
Teach Me LLC offers an array of services for adults, adolescents and children with autism. From ABA, to speech to counseling as well as social therapy groups for adolescents and adults. Their proactive strategies are geared to increase insight, develop employment readiness, social relationships and independence. According to Dr. Regina Crone, Founder and Executive Treatment Director, it is hers and her staff's goal to foster competence in the children and adults they work with and help them reach their full potential in every aspect of development.
Teach Me LLC has two centers in Dallas. Therapy and Beyond, its sister company, has two locations in Houston, one in Tulsa, OK and Denver, Colorado.
Regina Crone, Ph.D, BCBA-D is the Founder and Executive Treatment Director of Teach Me LLC and Therapy and Beyond. She is a featured speaker for Autism Professional Resource Group, Professional Representative for TxABA DFW Area Autism SIG, Vice President of POAC-TX, and on the advisory committee for FEAT-NT. She is a full member of ABAI, TxABA, TxABA DFW Autism SIG and APBA.
Dr. Crone earned her Board Certified Behavior Analyst- Doctorate (BCBA-D), and Ph. D. from the Department of Educational Psychology at theUniversity of North Texas, a M.Ed. in Special Education andcertificate in Autism Intervention from the University of North Texas, and a B.A. in Special Education from the University of North Carolina at With over thirteen years experience providing services to individuals with autism and other developmental disabilities, Dr. Crone is committed to providing quality services to her clients. She enjoys working closely with families and leading a team of passionate professionals.
To get in contact with Teach Me LLC call 469.892.7500 or visit their website: http://www.myteachme.com.