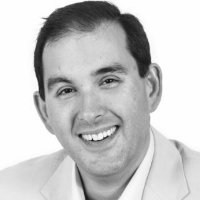 The time has never been better for those companies that are interested in international expansion into the Brazilian market.
London, UK (PRWEB UK) 13 August 2013
(Latin America Strategy) – As Brazil prepares for the 2014 World Cup and 2016 Summer Olympics, many companies are looking to the country as the perfect destination for foreign expansion. It's estimated that investments for these events will range as high as $65 billion in order to facilitate growth in transportation, the hotel industry, airport expansion, safety and sanitation.
Whilst Brazil's lack of adequate infrastructure presents many unique opportunities for UK businesses interested in international diversification, competition for projects is intense, and Brazilian companies are at an advantage over foreign investors due to high import and tax barriers. To overcome this, many businesses have set up cooperative agreements with local partners in order to surpass these barriers.
Matthew Francis, CEO of Latin America Strategy, explained, "Integration into a foreign market can be complicated due to international laws and local regulations, but with proper facilitation, the process is often fairly seamless. At Latin America Strategy, we specialise in helping our clients overcome unexpected barriers so that they can operate and succeed in exciting, emerging and diverse markets."
There are a number of trade delegations from Brazil that are courting UK companies, especially those that were involved in making London's Olympic games a logistical success. As a result of the London Olympics, many British businesses are able to offer a unique perspective as well as their expertise in the implementation of large and complex sports events.
The average contract amount for the London Olympic games was approximately £20,000. This means that not only will large British corporations have the chance to benefit from Brazil's upcoming events, but that SMEs, which offer specialised products and services, will also be able to take part in the preparation of the sporting venues.
"The time has never been better for those companies that are interested in international expansion into the Brazilian market," commented Francis. "Besides the wealth of opportunities that the World Cup and Olympics has generated, the country also has a vast source of natural resources and human capital that can be incorporated into any number of successful, long-term business ventures."
In addition to injecting billions of dollars into the Brazilian economy, the World Cup and Olympic games are also projected to created approximately 120,000 jobs annually throughout 2016, and as Brazil continues its emergence into the world economy, businesses can be confident that the country will be a reliable and continual source of substantial capital returns.
Notes to Editors:
You have full permission to rewrite this article and feature it online/offline. For photography, high-res images, or interviews - please contact Latin America Strategy.