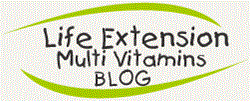 (PRWEB) August 14, 2013
Manuel Vasquez is excited to announce the creation and launch of his new website venture, http://www.LifeExtensionMultivitamin.com. The website features nutritional supplements that include vitamins and other essential nutrients, as well as offers advice regarding how to carry out healthy activities for daily living. Vasquez works in the health science industry promoting complementary medicine; he has been using natural products for a long time and encourages others to use them to promote healthy living.
There are many excellent products featured on LifeExtensionMultivitamin.com including vitamins, minerals, antioxidants, proteins, and plenty of other supplements. There are Omega 3 products and products that have minerals that can help with bone strength, among many other useful supplements. Vasquez is always browsing medical literature to learn about additional supplements and plans to periodically update the website with new products as he discovers them. By updating the website's merchandise on a semi-regular basis, Vasquez hopes to encourage customers to keep coming back to the site to see what's new.
Customer service is very important to Vasquez regarding each and every transaction made on LifeExtensionMultivitamin.com. Vasquez wants to ensure that all of his customers are receiving the health tips they need and does this by going into detail regarding the descriptions of the products as well as providing advice on how to properly use them. He can ensure the information is reliable because he works in the health science industry.
To complement the main website, Vasquez is also launching a blog located at http://www.LifeExtensionMultivitaminBlog.com. The blog will feature topics related to nutrition in general, natural products, what can help customers to keep living a healthy life. Vasquez will emphasize the products on his website that he believes will give customers a longer, happier life, as he wants to help guide his potential customers towards making informed decisions when purchasing products in the online store.
About the Company:
LifeExtensionMultivitamin.com is owned and operated by Web entrepreneur Manuel Vasquez.
****
Manuel Vasquez
http://www.LifeExtensionMultivitamin.com
(416) 246-1364
iePlexus, Inc.
http://www.iePlexus.com