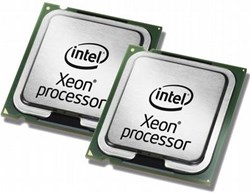 We are excited to launch the latest cutting-edge Dual Xeon processors which have proven to be loyal workhorses in this ever-changing digital landscape
Miami, FL (PRWEB) August 12, 2013
Early Monday morning, premier international hosting provider and domain registrar ITX Design announced a completely new line of dedicated server hosting options for all of their customers throughout North America. The packages now being offered have all been updated with increased RAM, disk space, and traffic capacity to accommodate the demands of any sized small business owner or webmaster.
ITX Design is a proven premium provider delivering 5 star dedicated server hosting, specialising in on-demand scalable-bandwidth servers in multiple locations throughout multiple continents. All servers located in their Fredericksburg Virginia based data facility implement a variety of cutting edge processors, and are connected through the ITX Design network operating on advanced equipment, guaranteeing unparalleled resilience and reliability.
Securing a dedicated server inside the ITX Design network promises a much faster, more reliable, and more capable server than virtually any other hosting company. Whether the customer is using ITX Design services for a random application, a sophisticated website, or eCommerce platform, ITX Design's network will keep their dedicated web server hosting running smoothly and worry free.
ITX Design founder and CEO Doug Davis said, "This latest upgrade to our line of dedicated server options are really taking it to the next level for our clients. We are excited to launch the latest cutting-edge Dual Xeon processors which have proven to be loyal workhorses in this ever-changing digital landscape."
The huge difference between a standard VPS and a dedicated server package is that with a VPS, the customer is operating on a server with often dozens of other accounts. This inevitably drains valuable resources and simply doesn't guarantee complete security. If a small business owner processes credit card information, they absolutely must use dedicated server hosting from ITX Design. It's truly the only option to gain full control over the security of a website.
Dedicated server rates for Webmasters begin as low as $179.00 a month, while the top end 'Monster' package with all the bells and whistles is priced at a mere $575.00 per month. Potential new ITX Design customers around the world are urged to visit their website, or to call 24/7 to speak with a capable and well trained customer support representative.