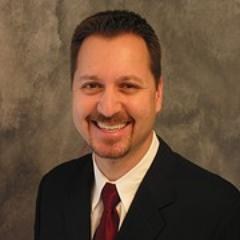 Implant restorations are permanent, long-lasting replacements for missing teeth.
Goodyear, AZ (PRWEB) August 14, 2013
For those with missing, damaged, or decaying teeth, the best solutions have traditionally been dentures or other removable devices. These methods were often the only hope for smile restoration, not just for cosmetic purposes, but also for optimal health and digestion. Unfortunately, dentures can sometimes cause jaw pain or other health conditions, but Dr. Daniel Wolter of Goodyear, AZ is introducing a treatment option that will help patients achieve the healthy smiles they have always wanted.
Implant restorations are permanent, long-lasting replacements for missing teeth. They are implanted into the jawbone, performing and looking just like a natural tooth. With this implant technology, loose, broken, or ill-fitting dentures are no longer a concern.
"Every day life does not need to be hindered by missing or decaying teeth," said Dr. Daniel Wolter, dental implants dentist in Goodyear, AZ. "With dental implants, patients can eliminate the worry over denture cleanings, bonding agents or improper fit, and which foods they should or shouldn't eat. Implants are stronger than natural teeth without being susceptible to decay. Every function of the natural tooth can be restored."
The procedure is performed by inserting a small titanium stud into the jawbone. The stud then fuses with the bone and heals, after which a porcelain tooth is attached to the titanium stud. This tooth is custom colored to match the patients' other teeth. These types of implants can be used for filling spaces caused by a single missing tooth, or can even eliminate the need for removable dentures when used for entire top and bottom arches.
In addition to providing dental implants, Dr. Wolter and his staff offer a wide range of general and cosmetic dental services such as cleaning, whitening, crowns, veneers, and Invisalign in Goodyear, AZ. He also provides emergency dental care and is a qualified TMJ dentist in Goodyear, AZ. He and his staff are focused on restoring, enhancing, and maintaining the natural beauty of patients' smiles. They are committed to providing personalized care and service for the best experience possible.
"I have to say that Dr. Wolter and his staff are the best I've experienced in all my years," said Gary S., a patient at Millennium Dental Arts. "If I had known how good – and truly painless – his techniques are, I would not have waited as long as I did, nor will I put off future dental appointments."
Dr. Daniel Wolter has been practicing general and restorative dentistry since 1992. He graduated from Northwestern University Dental School, after which he earned a master's degree in Advanced General Dentistry and became an Assistant Clinical Professor there. Dr. Wolter continues his education and professional development in order to provide patients with the most current dental technology.
For more information about Dr. Wolter and the dental services offered at Millennium Dental Arts, please visit http://www.MDA-Dentist.com and http://www.youtube.com/watch?v=m7tebyx8c2c.