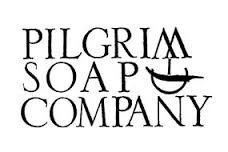 New Pilgrim Skin
Augusta, GA (PRWEB) August 13, 2013
Exolevel.com will work hand and hand with PilgrimSoapCompany.com to develop informative GEO Targeted community based web pages for the Vegan Community.
Every person is entitled to feel special about themselves and what better way to start then by starting with the most precious exposed organ - your skin.
Have you ever driven around this great country of ours, or even explored the many different countries in our colossal world. If so, you would see no matter what's going on the one thing that cannot be escaped is nature and with nature comes fun and curiosity.
Established in 2007, PILGRIM SOAP COMPANY became a company which took great joy in perfectly handcrafting skincare products to soothe and renew the skin.
PILGRIM SOAP COMPANY was started with one goal in mind and quickly spiraled into something big. That goal was to create a product which would be unique and healthy for skin, but little did the company know, it would became a product in which many people could not do without.
The need and creativity did not stop there. NEW PILGRIM SKIN was born, just as the soap was adored, so was the handcrafted skin products which was made to nourish, gently replenish, and exfoliate our most tantalizing skin - the facial skin.
It is PILGRIM SOAP COMPANY and NEW PILGRIM SKIN'S duty to bring quality products using only quality ingredients. This in turns will give customers much of what the skin needs and less of what it does not need while enhancing the skin with each use.
About ExoLevel.com SEO
About ExoLevel.com SEO is the creator of a URL Construction Kit that allows clients to manage and create multiple optimized web pages that enhance their search engine placement online. The URL Construction Kit is not only the very first of its kind but allows anyone that does online business to create highly unique SEO rich content pages by the thousands, blow past their competition, and dominate in search engine rankings in a matter of weeks.
Exo Level Inc has created a easy to use system that allows clients to take their list of multiple keywords along with any city, state and zip code/postal database and structure them to build out websites pages on the fly. The process is quite simple, as the company uses multiple parts and terms database that allows nested randomization of custom and powerful URL creation. This proprietary system has been proven to drive massive real visitor traffic and higher conversions -- without the high rates of Google's pay per click business model.
Learn more at Exolevel.com.
Scott Healms
727-244-0696
VP of Corporate Communications