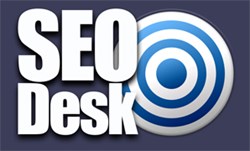 (PRWEB UK) 18 August 2013
Orchard Orthodontics is pleased to announce a new series of affordable fixed pricing plans for their customers. The organisation knows that this is a difficult time for many people with regards to finance. This may see some people decide that the cost of proper dental health is not something that they can afford, but this would be a very short-term approach. Orchard Orthodontics believes that the health and confidence benefits that come from having perfect looking teeth are extremely important. This is why the organisation is pleased to announce a range of flexible finance plans.
The organisation has always aimed to provide value for money with their award winning dental services. The introduction of a finance solution that provides 0% interest for up to 24 months and a variety of "treat now and pay later" plans are aimed at helping clients to look after their teeth properly. With Dr Sadiq recognised as one of the best cosmetic dentist London specialists, the service provided by Orchard Orthodontics is held in high regard. Now, the price is within reach of more clients, who will hopefully be able to take advantage of the new pricing structure provided by the practice.
Orchard Orthodontics are also able to provide a reliable cosmetic dentist Surrey service for clients that live or work in that part of the country. Orchard Orthodontics knows that finding time to visit a dentist can also be difficult. This is why the practices are open from early in the morning to late in the evening. It is possible to schedule an appointment or consultation outside of standard office or school hours. The organisation aims to provide the most flexible dental and orthodontic service in the south of England, and longer opening hours is part of the service.
While good dental health care has always been important, there is an impressive range of new techniques and services on offer to clients. Orchard Orthodontics is at the cutting edge of dental products and technologies. This means that clients can look forward to receiving the most discrete yet effective dental treatments and services available on the market. The organisation ensures that their team members are fully trained up in the deployment of the latest treatments, which should provide all patients with a reliable and effective service.
About Orchard Orthodontics:
Orchard Orthodontics believes in offering a flexible and affordable dental solution for all of their clients. The company provides a wide range of cosmetic, emergency and standard dental treatments to patients in London and Surrey. The company is proud to offer the very latest in dental treatments and products. These treatments are of considerable interest to clients who are looking to undergo dental work but are also looking for a discrete solution. The organisation can provide a free consultation and are always happy to talk about the services that they offer. With the latest video and computer technology, Orchard Orthodontics can show patients what the finished work will look like before their treatment begins.