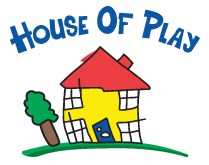 House of Play will bring the customer's project to a live status free of charge and commitment.
(PRWEB UK) 20 August 2013
House of Play is experiencing an increase in demand for their services as a result of their fantastic approach to supporting new businesses in the soft play industry.
At House of Play they don't simply provide the customer with the equipment and then leave them to get on with it, they support them throughout the whole process of setting up their business. House of Play will bring the customer's project to a live status free of charge and commitment. The company will help with the customer's business planning, premises selection, terms negotiation and planning application, all of which are available in the Business in a Box Package. Many customers are choosing House of Play as it is the only sensible choice for new business starters, they get the support and advice of an established business who know all there is to know about setting up an indoor play centre, House of Play have their own success play centre, Astrabound. Seven things that customers should consider when deciding whether to choose House of Play as their soft play supplier:

There are no restrictions on the access to their time and/or expertise.
Customers have access on request to each and every element of their extensive support packages.
Customers will secure a product of excellent quality which is compliant with industry and statutory standards.
The customer will receive post supply operational support as required.
They never send a bill for any service used, only for the product supplied.
The company and its staff will always act in a professional and discreet manner.
They don't employ reps or salesman who would pursue the customer relentlessly seeking an order.
The number of people choosing to set up their own businesses rather than working for others has increased rapidly in the last few years, according to the BBC (2013) it was a record year for start-ups in 2012, with more than 480,000 new businesses created and this year that figure is expected to rise. Entrepreneurs are starting up in all areas but the indoor play industry is experiencing an injection of new businesses shooting up all over the country. The PPA explains how (2012) the leisure spending has increased to around 20% of the total UK consumer expenditure, with parents seeking a safe and secure environment for their children to play. The increased need for city children looking for somewhere to play and the growing problem of obesity in children means that a new breed of operators have entered the market to support the requirements of parents and create a quality and safe place for children to play.
House of Play is an established supplier of soft indoor adventure play equipment which has been in the industry for nearly two decades with expertise in all aspects of developing and operating children's play areas.
Any interested customers or those simply looking for some advice can contact House of Play on 01302 846876 or info(at)houseofplay(dot)co(dot)uk.