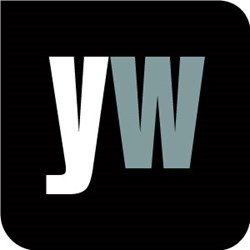 London, UK (PRWEB UK) 28 August 2013
Subscribers to former Republican presidential candidate and pizza mogul Herman Cain's email list were sent a message recently, advertising a breakthrough produce for erectile dysfunction (ED), it was announced on the 19th of July. While it's not unusual for political organisations to sell access to their email lists to people selling books or pushing a political agenda, the unusual choice of "CainTV" to advertise an ED product has generated buzz across the internet. Dan Calabrese commented, "It's my responsibility as director of Cain Media Division to approve ads that our list broker gives us. I review the ads that our list broker brings us from clients, and as long as it represents a legitimate product, I approve the ads. It's not a product I would use but I saw no reason it should not be advertised." (http://dailycaller.com/2013/07/19/herman-cain-sends-erectile-dysfunction-ad-to-mailing-list/)
With this in mind, Yourwellness Magazine explored the causes of erectile dysfunction. According to Yourwellness Magazine, "Impotence is now more commonly referred to as erectile dysfunction (ED), or sometimes erection difficulties, and is a sexual health problem for at least one in every 10 men in the UK. If you have ED, this means that you're unable to achieve or sustain an erection that's adequate for sexual intercourse." Yourwellness Magazine explained that while the clear symptom of ED is difficulty having or maintaining an erection, men can also feel anger, guilt and depression about the condition, which may cause their relationships to suffer. (http://www.yourwellness.com/2013/04/the-impotence-info-boning-up-on-erectile-dysfunction/#sthash.FeHqU7AM.dpuf)
Yourwellness Magazine outlined the physical and psychological causes of ED:
Physical causes – Fatigue and excessive alcohol consumption are common causes. In older men, the causes can be overwork, tiredness, heavy smoking, medication or health conditions, such as diabetes, thyroid problems and high blood pressure.
Psychological causes – Stress is a common cause, while anxiety is often a cause of ED in younger men.
To find out more, visit the gateway to living well at http://www.yourwellness.com.