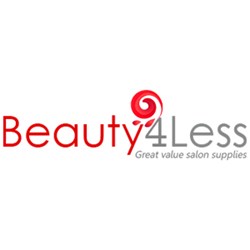 Charlotte Palmer is using her industry knowledge to source affordable and quality salon supplies to help business start-ups kit out their premises as cost-effectively as possible
(PRWEB UK) 14 August 2013
There's no doubting that beauty salons and day spas are big business in the UK. With several billion spent annual by adults on beauty, health products and gadgets and the industry bucking the negative downward trend experienced by many sectors during the recession, the desire for investing in beauty treatments for good grooming and relaxation benefits is predicted to continue to rise from 2014 and beyond.
Charlotte Palmer, beautician and founder of the new online business 'Beauty4less' comments. "I've worked in the beauty industry for a number of years and I'm passionate about providing quality treatments, using professional salon equipment and offering top notch customer service. I've identified a growing trend with many trained beauticians who are keen to branch out and have a go running their own beauty salon, whether it's from the comfort of their own home or on the high street. I am using my industry knowledge to source affordable and quality salon supplies to help business start-ups kit out their premises as cost-effectively as possible."
Charlotte's comments are echoed in views across the industry. Usually a beauty treatments business is opened by qualified beauty therapists themselves. In fact the growth in the beauty sector fuelled by female entrepreneurs is just one part of the story of women creating new business start-ups. As business reporter Lindsay Baker notes there has been an increase in the number of women entrepreneurs starting businesses in the UK. According to research by the Enterprise Research Centre (2013) businesses led by women add round £130 billion to the UK economy and they are a valuable asset to the recovery of Britain's economy.The entrepreneurial lifestyle is becoming increasingly popular amongst women with 21% of women starting their own business stating that family commitments as a reason why they are self-employed (Global Entrepreneurship Monitor 2007).
Charlotte Palmer offers further support to this notion. "As a parent myself I know how difficult it can be juggling both work and family life, I hope my products can provide women like me with the opportunity to create their own business whether it was in their spare room or a salon that fitted flexibly around their family commitments."
The seasonal peaks Beauty4Less are experiencing are in part due to their useful starter kits. These professional and competitively priced kits are perfect for those setting up businesses whether it is in a salon or at home. Both the Pro Beginners Starter Set and Deluxe Pro Salon Electric Salon Set contain everything need to set up an expert business. The kits contain a beauty stool, a trolley with shelves and a beauty trolley drawer unit. Additionally the Beginners Kit contains a lightweight beauty couch which folds away into a heavy duty nylon case and the Deluxe Set contains an electric beauty couch which is ideal for both professional and personal use. Beauty4Less has seen an influx in demand for these affordable and quality kits by women who are looking to set up their own businesses.
To browse Beauty4less's online store visit http://www.beauty4less.co.uk. You can contact the friendly team at Beauty4Less on 0115 2982 9051 or customerservice(at)beauty4less(dot)co(dot)uk if you have any questions.