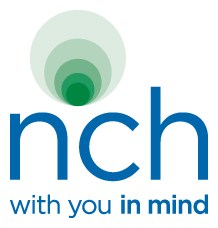 More improvements were found in the women who ate their largest meal of the day at breakfast.
(PRWEB UK) 14 August 2013
According to an article published on nhs.uk titled 'Can a Big Breakfast Help You Lose Weight?' on August 7, the research analysed the effect of diet on overweight women suffering from metabolic syndrome. According to the NHS this is a combination of high blood pressure, diabetes and obesity.
The women participating in the study were divided randomly into groups: one where breakfast was the largest meal of the day, and the other who ate their largest meal in the evening. With all participants assigned the same diet, with only timings of meals differing, the results indicated that both diets produced signs of weight loss and improved control of blood sugar. However, more improvements were found in the women who ate their largest meal of the day at breakfast.
Despite these results, the article questions whether these results could be maintained in the long term.
While the results of the study indicate that eating larger breakfasts can aid weight loss, there are other methods that can be taken to help with losing weight, such as complementary therapy. For many people, hypnotherapy is able to produce effective results with weight loss. The National Council for Hypnotherapy, who connects members of the public with professional hypnotists throughout the UK, is qualified to help with a range of issues, including weight loss. A representative for the company said:
"Hypnotherapy can help with weight loss by helping you assess why you may unconsciously eat, and helps to create healthy techniques to manage your weight. Hypnotherapy sessions can also increase motivation for exercise, which can further help with weight loss. While this research indicates that the timing of meals is important, it is unclear if these results can be maintained in the long term. Hypnotherapy focuses on healthy changes to diet which can help you maintain your weight loss."
NCH represents over 1800 hypnotherapy professionals within the UK and is committed to ensuring the highest possible professional standards amongst our members. Those looking for help with smoking, weight, anxiety, panic attacks, habits and phobias may be helped by local NCH accredited therapists, look for the NCH seal of approval on their websites. As one of the largest registers of independent Hypnotherapists, the National Council for Hypnotherapy (NCH) is actively involved with the Complementary and Natural Healthcare Council (CNHC) and strives to develop standards for the benefit of the profession, now and into the future.