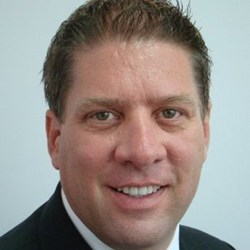 I firmly believe that Mambu has the potential to be a highly disruptive force in the banking technology market.
Berlin, Germany (PRWEB UK) 13 August 2013
Mambu GmbH, the microfinance and banking technology provider has boosted its executive team with the appointment of international finance expert Douglas Pond, as executive vice president.
Pond joins Mambu from global microfinance network Opportunity International, where he served as chief commercial officer and an executive director for Opportunity's bank in Mozambique. His experience spans four continents and more than 25 years, working in commercial, investment and emerging markets banking and microfinance.
Mambu secured a Series A funding round earlier this year and is now building its leadership, sales and marketing teams for the next stage of growth. The company announced last month that 100 microfinance organizations have already adopted its cloud-based technology in more than 26 countries around the world.
"Socially responsible investing and microfinance hold the key to emerging market growth and Mambu is ideally positioned to accelerate that growth, by providing accessible and affordable banking technology for all," said Douglas Pond, executive vice president of Mambu. "I firmly believe that Mambu has the potential to be a highly disruptive force in the banking technology market."
Eugene Danilkis, CEO and co-founder of Mambu added, "Douglas' extensive microfinance and impact investing experience, combined with his deep comprehension of the challenges that our customers face make him an incredibly valuable addition to our leadership team, and we are delighted to have him on board."
In addition to his microfinance role at Opportunity International in Mozambique, Pond's experience includes commercial and investment banking and in the USA, and emerging markets banking in Hanoi, Vietnam, where he helped introduce new business services into the Vietnamese economy. Pond began his career at ABN AMRO Bank (now Bank of America), the 12th largest bank in the world.
About Mambu
Mambu helps banks, microfinance institutions and other financial innovators deploy essential banking services to the world's 3 billion unbanked and underbanked populations. With its accessible, cloud-based technology platform, Mambu enables sustainable microfinance by addressing the industry's three biggest issues: operational cost, expertise and transparency. Established in 2011, by founder and CEO Eugene Danilkis, with co-founders Frederik Pfisterer and Sofia Nunes, the Berlin-based company currently works with more than 100 micro-finance organisations in 26 countries worldwide, with the largest customer processing more than 300,000 clients across 120 branches. Clients include SEAP Microfinance in Nigeria, an NGO which seeks to promote sustainable livelihood for the less privileged; FINCA Costa Rica, a non-profit microfinance organization providing financial services to low-income entrepreneurs; and Lenddo in the Philippines and Columbia, a for-profit online lender. For more information, please visit http://www.mambu.com/.