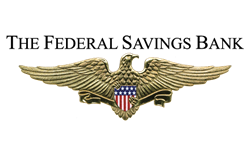 The financial and emotional support this provides is just tremendous.
Chicago, IL (PRWEB) August 13, 2013
The Federal Savings Bank, an institution specialized in VA home loans, has been informing its prospective mortgage applicants of positive efforts regarding veteran claims.
Some veterans have been denied benefits claims due to ailments possibly connected to potential exposure to carcinogenic chemicals by flying in the same C-123 aircraft that transported Agent Orange during the Vietnam War - a trend that has recently been reversed by the Department of Veterans Affairs.
The Washington Post reported on August 7th that the VA recently reversed its decision to deny disability benefits for Paul Bailey, a retired Air Force lieutenant colonel who flew a possibly contaminated aircraft after the conclusion of the Vietnam War. Bailey, 67, is now ill with metastatic cancer of the pelvis and ribs, in addition to having prostate cancer. During the 1990s, the C-123 aircrafts were tested for the TCDD dioxin associated with Agent Orange and the tests suggested some planes might still be contaminated. The Air Force destroyed the majority of these planes in 2010.
A blanket policy?
While the VA maintains that this case does not set a precedent, there has never been a policy regarding the C-123 crew member claims. However, Sen. Richard Burr, R-N.C., member of the Veterans' Affairs Committee, said the reversal was a sign the VA will make claims based on the weight of information submitted in each case, as opposed to denying similar claims.
The significance of the ruling's reversal could not have resonated more strongly for Bailey. Wes Carter, a retired Air Force major and head organizer of the C-123 Veterans Association, concurred with the significance of the VA's decision. The C-123 Veterans Association supports the same eligibility standards for disability compensation for post-war crews regarding Agent Orange exposure.
"The financial and emotional support this provides is just tremendous," Bailey told The Washington Post. "It takes a huge burden off me." He added that the compensation he will receive due to his claim will allow his wife to continue residing in their home in New Hampshire in the event of his death.
Bailey's initial claim, filed through the local Manchester, N.H., office, was denied. With the denial, the VA included the statement, "VA regulations do not allow us to concede exposure to herbicides for Veterans who claim they were exposed to herbicides after the Vietnam war while flying in aircraft used to spray these chemicals."
Contact The Federal Savings Bank, a veteran-owned bank, to discuss VA mortgage refinance rates and other VA home loan eligibility standards.