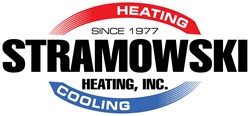 Oak Creek, WI (PRWEB) August 13, 2013
This past spring, Milwaukeeans had their voices heard and their votes counted in WISN's A-List "Spring Fever" edition. This completely local competition features many premier service companies, restaurants, attractions, and more. With readers encouraged to vote for their favorites in each category. Within the 2013 "Spring Cleaning" section, under "HVAC Services" were five familiar mainstays, a handful of very recognizable heating and cooling companies in Milwaukee.
The competition was tough, but once the votes were added up, Milwaukee had spoken, and it was Stramowski Heating and Cooling being awarded as "Best HVAC" (Heating, Ventilation and Air Conditioning) in the "Spring Cleaning" competition.
Being selected to the A-List is quite an honor for this Milwaukee heating and AC repair specialist, "Thank you to everyone who voted for us. We're honored to receive this award, as we feel this is great recognition for the excellent service that we strive to provide," said Phil Lorum, General Manager of Stramowski Heating and Cooling.
About Stramowski's cooling repair and heating installation in Milwaukee:
For 35 years, Stramowski Heating and Cooling has been a trusted heating repair company in Southeastern Wisconsin. Stramowski's technicians serve residences and commercial properties, providing furnace or air conditioner tune-up, as well as furnace, and heating installation across Milwaukee and Oak Creek, Wisconsin.
As a full service heating & cooling systems dealer Stramowski Heating and Cooling will work to find the right furnace or air unit for your home, at a fair price. Technology has advanced within the HVAC world, and you are now able control the comfort of your home from anywhere. Enjoy this luxury, and have Stramowski install a WiFi thermostat in your home.
It's understood that there is no convenient time for your heating or air system to break down. For any install, repair, or other service, the 100% Stramowski guarantee applies to all, so that no residential customers will ever be charged an extra overtime rate. It is through honesty, professionalism, experience, and quality that Stramowski Heating and Cooling was voted "Best HVAC" on WISN's 2013 A-List. Contact Stramowski for your next needed heating or cooling service, call 414-762-6457 to schedule an appointment.