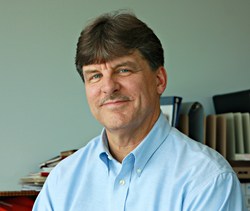 Not only is Compton extremely business savvy, but his background adds a great perspective for us to reach new levels. - Heather Collins, Director of Marketing.
Cambridge, MD (PRWEB) August 15, 2013
Cambridge International, the world's largest manufacturer of metal belting and wire cloth, is pleased to announce its recent hire of Gary Compton, who will join the Cambridge marketing team as Brand Manager for Cambridge Architectural and Cambridge Environmental Technologies divisions. Within this role, he will be responsible for providing strategic guidance and shaping of Cambridge brands.
Compton comes to Cambridge from Pacesetter, a well-known flat-rolled galvanized steel service center operation headquartered in Atlanta, where he was Director of Strategic Business Development. Previous to that, he spent 21 years at Phoenix Mecano, a major European industrial component manufacturing company, where he served as Vice President of the North American division.
Compton's business acumen in sales, marketing and operations delivers a unique perspective to this position at Cambridge. Here, he will direct his expertise in market and product analysis, development of the interactive platforms, and business development.
"We're thrilled to have him join our team," said Heather Collins, Director of Marketing. "Not only is he extremely business savvy, but his background adds a great perspective for us to reach new levels. He's very passionate about strategic development, which is essential for this position."
Compton holds a Bachelor of Science degree from The University of Maryland in Business Management with an emphasis in International Marketing.
For more information, please contact Cambridge International at 410-228-3000, by email cachey(at)cambridge-intl(dot)com or visit the Cambridge International website at [http://www.Cambridge-Intl.com.
About Cambridge International
Cambridge International, Inc. is a global industry leader, expanding to include three distinct divisions - Cambridge Engineered Solutions, Cambridge Architectural, and Cambridge EnTech. Based on Maryland's Eastern Shore, with five manufacturing locations around the world, the company is recognized as a pioneer in engineering and manufacturing, supporting a diverse array of industries. Employing over 400 team members, Cambridge is actively growing and expanding as it continues to develop innovative product solutions to help its customers, and are thusly poised to evolve and grow into the next century.