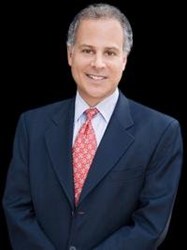 Woodbury, NY (PRWEB) August 14, 2013
Stephen T. Greenberg, M.D., with offices in Woodbury, Southampton and on Park Ave, NYC, is hosting 3 separate injection events at his 3 different locations with specials on all injections.
Dr. Greenberg will be injecting Botox, Restylane, Perlane, Juvederm, Sculptra and Radiesse. Each injectible will have discounted prices or rebates.
Dr. Greenberg is sought after for his expertise by nearly every major publication and television network and hosts his own weekly cosmetic surgery radio talk shows. Performing the most advanced cosmetic surgery procedures, he remains the Cosmetic Surgeon to both the celebrities and the 'girl-next door'
With the winter months coming up it is the best time to have a procedure and recover during the cold winter months.
Promotional offers will be made available to all attendees including:
$50 off Botox Injections -Each Area
$100 off Juvederm- Each Syringe
$150 off 2 Syringes of Restylane or Perlane
$175 off 3 Syringes of Restylane or Perlane
Receive a Mail In Rebate for Sculptra $50 off Each Vial, up to 4 Vials
The events will take place in Dr. Greenberg's 3 offices:
Southampton
365 County Rd 39A, Suite 7
Tuesday, August 20 • 9:30 am
Woodbury
195 Froehlich Farm Blvd
Thursday, August 22 • 6:30 pm
Manhattan
461 Park Ave. South, New York
Monday, August 26 • 5 pm
Dr. Greenberg will also be on hand to answer any questions you may have regarding cosmetic surgery.
Refreshments will be served.
About Dr. Stephen T. Greenberg
Stephen T. Greenberg, MD is a nationally recognized cosmetic plastic surgeon based in New York. Dr. Greenberg is well-known for his expertise in the field, and is frequently interviewed on the latest cosmetic surgery techniques. Dr. Greenberg is the Author of A little Nip, A little Tuck and is currently working on a follow-up tome. He is often a featured speaker at women's groups, spas, and health and skin care institutes, and regularly appears on many local and national television and radio shows. He is also the creator of the Cosmetic Surgeon in a Jar skin care line. In addition, Dr. Greenberg hosts his own weekly radio talk-show; the only regularly scheduled cosmetic surgery show in the country, on a number of New York area stations.
*LI Press