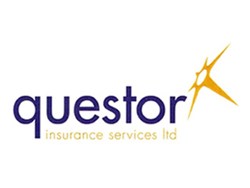 Travel insurance should be as an essential part of holiday preparation as booking flights and organising hotel accommodation.
UK (PRWEB UK) 14 August 2013
Vehicle hire excess and travel insurance specialist Questor Insurance looks at figures which reveal that medical expenses made up more than half of travel insurance claims in 2012*.
The latest data from the Association of British Insurers reveals that claims for medical expenses have taken up an increasing share of travel insurance claims, rising from 33% in 2004 to 56% in 2012.
Further figures also revealed that average claims for medical expenses stood at £900, demonstrating the high costs that travellers could face should they fail to take out comprehensive travel insurance in advance.
Cancellations took up the second largest share of travel insurance claims, making up just over a third (34%) of claims on travel insurance, this was followed by baggage and money and other claims (coming it at 5% each).
Commenting, Questor Insurance CEO Andrew Lawrence said: "Travel insurance should be as an essential part of holiday preparation as booking flights and organising hotel accommodation."
"While recent figures reveal that a family spends an average of £2,000** on their holiday, this cost could be substantially more if they fall ill or lose valuable documents and other items while on a foreign holiday."
"While these worse case scenarios may not end up playing out on holiday, the old adage that 'it's better to be safe than sorry' definitely applies to travel insurance."
Whatever the size of the group or the destination holidaymakers are travelling to, they will find a travel insurance policy from Questor Insurance that will fully meet their needs, for less than they think.
This will help to ensure that their holiday is an occasion where they can truly leave all their worries behind.
Questor Insurance's 'Be Holiday Savvy' campaign is running from June to September and will provide travellers with a wealth of handy hints and tips to make the process of planning and executing their foreign holiday that much smoother.
Sources
*https://www.abi.org.uk/News/Industry-data-updates/2013/07/Travel-insurance-statistics-update
**http://www.theguardian.com/money/2013/apr/27/save-money-holiday-costs
About Questor Insurance Services Limited
We are an independent privately owned insurance intermediary that is authorised and regulated by the Financial Conduct Authority. Questor Insurance designs and distributes niche insurance products for global markets at the same time providing great customer service via a dedicated in-house team.
Our mission is to provide our clients with the best niche insurance products and client service. We do this by designing our own insurance products, building our own software and by providing detailed and ongoing training to our staff.
We pride ourselves on providing the personal touch to our customers, you can telephone, email or make contact through our Live Chat application. Whichever way you make contact with us you will always find that our staff are ready to go the extra mile to assist.
Questor Insurance also supports its customers through the claim process. We have access to the Underwriter's claim systems so that we can provide our customers with updates on their claim and we meet with the claim handlers regularly to discuss servicing issues. We are also in the process of developing what will be an industry-leading claims platform to streamline the claims process even further to the benefit of our customers.
Questor Insurance currently offers insurance in three product classes, Vehicle Hire Excess, Travel Insurance and Excess Protection.
We started trading in August 2007 having received our authorisation from the Financial Conduct Authority's predecessor in July 2007. We are a dynamic innovative business with committed staff which translates into a great business. Our products are supplied retail to this website and wholesale to other sites.