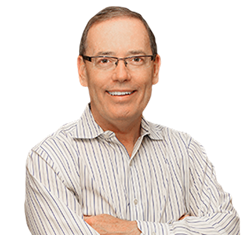 Overall health is directly linked to oral health, and if we are able to keep people healthy, then I'm doing my job as a dentist.
Grapevine, Texas (PRWEB) August 15, 2013
Dr. Arthur Paddock has announced the launching of the new website for Grapevine Family Dentistry. The goal of the website is to create awareness in Grapevine, Colleyville and the surrounding area as well as educate patients on the topics of general, sedation, and cosmetic dentistry.
"When it comes to dental work, many people are sensitive and would rather avoid the topic and the dentist chair all together," said Dr. Paddock. "The goal of this new website is not only to get the word out about Grapevine Family Dentistry, but really to educate my patients and future patients about the amazing advances in dentistry and how it can help improve their quality of life."
Dr. Paddock hopes that information on sedation dentistry in particular, is able to help patients with their dental anxiety. Sedation dentistry is the use of nitrous oxide (laughing gas) or sedation administered through pill form, brings the patient into a state of calm relaxation. Dr. Paddock is able to combat years-worth of dental neglect in a single session.
Along with sedation dentistry, the website will feature dedicated sections to cosmetic, DURAthin veneers, crowns, Fastbraces, ZOOM! teeth whitening, and other educational material on necessary dental procedure options.
"I'm excited about getting the word out about topics such as Fastbraces," said Dr. Paddock. "I don't think patients living in Grapevine realize that there is an option available that can cut their time wearing braces in half. Another topic near and dear to me is oral cancer awareness, which can quickly take everything from a jawbone to a life. That's why our practice offers free oral cancer screening to all new patients. I hope people really do learn from our site. Overall health is directly linked to oral health, and if we are able to keep people healthy, then I'm doing my job as a dentist."
About Dr. Paddock and Grapevine Family Dentistry:
Grapevine Family Dentistry provides general, cosmetic, and sedation dentistry for families in Grapevine, Southlake, Colleyville and the rest of the Dallas-Fort Worth Metroplex. Dr. Paddock is a native Texan and has practiced dentistry for over 25 years. He is a graduate of the University of Texas Dental Branch in Houston and completed his undergraduate degree at the University of North Texas. Grapevine Family Dentistry specializes in patient dental education, as well as providing patients with the latest dental technology.
Contact Info:
Address: 2321 Ira E. Woods Ave, Suite 100, Grapevine, TX 76051
Phone: (817) 310-5852
Email: grapevinefamilydentistry(at)yahoo(dot)com
Website: http://www.grapevinefamilydentistry.com
Facebook: https://www.facebook.com/pages/Grapevine-Family-Dentistry/110290072368007