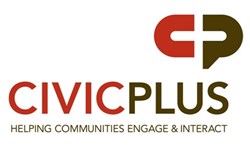 Being an excellent workplace all begins with recognizing our employees' aspirations and nurturing them.
Manhattan, KS (PRWEB) August 13, 2013
CivicPlus, the leading developer of local government websites and community engagement software, is proud to announce that it has been awarded the 2013 Alfred P. Sloan Award For Excellence in Workplace Effectiveness and Flexibility for its use of flexibility as an effective workplace strategy to increase business and employee success.
"We are honored to receive this award," CEO Ward Morgan said. "Being an excellent workplace all begins with recognizing our employees' aspirations and nurturing them along with a flexible, family-friendly work environment."
As a recipient of this prestigious award, CivicPlus has distinguished itself as a leading employer of choice that is successfully using flexibility as part of an effective workplace strategy to achieve business goals and benefit employees by helping them meet their responsibilities on and off the job.
With over 130 individuals employed by CivicPlus, the company consistently strives to improve employee engagement and flexibility through our Great Workplace Committee. The committee is dedicated to fostering an enjoyable and inspiring work environment, through diverse wellness programs to encourage healthy lifestyles.
The Sloan Awards are unique for their rigorous, two-step selection process, which involves an evaluation of employers' flexibility programs and practices, and a confidential employee survey. All applicants are measured against national norms from the National Study of Employers.
"At CivicPlus we are dedicated to our employees," said Morgan. "We are committed to keeping a healthy balance between home and work lives. By doing this we are able to create an environment where our employees can thrive at being their best."
About CivicPlus
Based in Manhattan, Kan., CivicPlus has designed more than 1,400 local government websites serving over 50 million citizens throughout North America. A recipient of the Center for Digital Government's Best Fit Integrator Award for delivering extraordinary digital solutions to public IT projects, CivicPlus transforms municipal websites into powerful two-way communication platforms that let citizens talk to and participate in local government. Find out where your community falls on the digital community engagement scale developed by CivicPlus eGov experts. In 2013, CivicPlus will invest nearly $2.5 million in products, research and development. The innovative CivicPlus Government Content Management System (GCMS®) now offers more than 60 applications including Citizen Request Tracker, MuniMobile, Facebook and economic development tools. Founded in 2001, CivicPlus was selected by Inc. Magazine as "One of the Fastest-Growing Privately Held Companies in the U.S." in 2011 and 2012. For more information visit http://www.civicplus.com/.
###