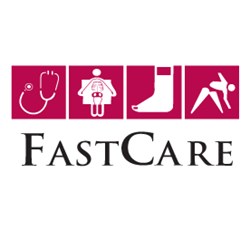 Miami, FL (PRWEB) August 21, 2013
When accidents happen it is sometimes hard to judge how serious they are. Obviously, if the accident involves significant blood loss or extensive burns, or if the injured person is unconscious, they must be taken to the Emergency Room immediately. If there is any doubt at all as to whether the patient's life could be in danger, it is imperative to take them to the Emergency Room. But in many other cases, it is clear to see that the injury is not life threatening. For example, if the injury in question is a serious cut, but the patient has managed to stem the flow of blood, then they can be taken to an urgent care center for stitches, but an Emergency Room visit is not essential. Similarly, if the injury is a sprained ankle or wrist, and it is necessary to have an X-Ray taken to ascertain the seriousness, this can easily be done at an urgent care center. For children, especially babies, some extra caution must be taken, especially in the case of swallowing toxic substances. However, there are still many cases when parents can take injured children and babies to an urgent care center instead of having to make an Emergency Room visit. This can be a great relief for parents who may have to take time off work, or be juggling the care of their other children. The waiting time in an urgent care center is nearly always much shorter than the waiting time in an Emergency Room, and the expenses are usually lower.
FastCare, a leading provider of emergency walk in clinics in South Florida, announces new guidelines for patients who want to avoid the long waits and expenses of the Emergency Room. Local residents who stop by the walk in clinic in Aventura will be given advice on if their case is essential to go to the Emergency Room or if the urgent care center will suffice. Many people are nervous about choosing an urgent care center over the Emergency Room because they have a perception that the staff are less qualified, or that there will not be sufficient equipment to deal with the injury. At Fast Care, every physician is fully qualified, and equipment is state of the art. The centers can provide extensive guidelines for people, detailing all the services they provide. It is this type of customer care that makes FastCare so popular as a Miami urgent care center. With excellent patient care and quality service from all members of staff, and several convenient locations in South Florida, it is easy to see why people who have searched for doctors in Miami Beach are so satisfied after experiencing FastCare's service.
About FastCare: FastCare is a company specializing in urgent care in Miami Beach, FL. The company is staffed by fully qualified physicians, and is dedicated to providing the very best health care to all its patients. For more information call 786-923-4000 or visit myfastcare.com.