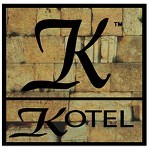 Miami, FL (PRWEB) August 21, 2013
Many people who have fallen into the trap of defaulting on creditors, and thereby damaging their credit history, carry a huge amount of guilt about their situation. They often feel embarrassed and assume they have no one to talk to or turn to. However, when looking more closely at the reasons why they got into the situation in the first place, it becomes clear that they are not solely to blame. For the past three to four decades, buying on credit has become a modern day addition. In response, lenders have become increasingly aggressive in their advertising. Every day, the average American is exposed to endless companies pushing offers of loans and credit cards at them. With almost every purchase people are asked if they would like a store card, and through the mail comes a daily barrage of leaflets offering new credit cards with low interest rates. Consumerism has become a huge and significant part of every day life, with people getting caught in the trap of believing that more possessions will bring them more happiness. There is a catch, though. It is all well and good to borrow money when an individual has a highly paid job and a good deal of equity in their property, but the minute that situation changes, they can easily miss payments and get caught a cycle of debt that seriously damages their credit score. This is when people start looking for companies that have experience in repairing bad credit.
Kotel Finance, a company specializing in negotiating with creditors, announces new guidelines for clients who want to clear bad credit and start building a more positive credit history. It is never too late to turn over a new leaf. No matter how deep a person has got into debt, and no matter what their financial situation is, there is always a way out. When looking for the best credit repair company many will find a relief discovering Kotel Finance Services. The company employs experts who give personalized advice in a non-judgmental and positive way. Kotel Finance advisors look at every person's credit history individually to find ways of repairing it. They have many years of experience and unique ways in how to fix bad credit and keep up to date with all the latest developments in credit repair. They can provide detailed plans for individuals with bad credit to follow in order to start improving their credit score. It is all too easy for people who have fallen into the bad credit trap to do nothing about it and continue on a downward spiral. Kotel Finance experts can help them break that cycle and start on the slow but positive journey back up the ladder.
About Kotel Finance: Kotel Finance is one of the most popular credit repair companies in Florida. The company's experts have extensive experience of helping people improve their credit scores and build a good credit history. For more information call 305 712 2060 or visit http://www.kotelfinance.com.