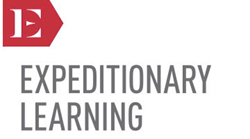 New York, NY (PRWEB) August 13, 2013
A new book on how teachers can implement the Common Core State Standards will be released this week by Cheryl Dobbertin, Expeditionary Learning's Director of Professional Development. The book, entitled Common Core, Unit by Unit, explains how teachers can plan instruction that addresses Common Core reading standards while opening the door for every student to excel—every day. Rather than a mantra of how the Common Core can help or confuse, the book instead offers teachers a practical series of tools and templates, exemplar units, and explicit action steps as a way to help educators simplify planning in any content area. The book, published by Heinemann, will be available at http://www.Amazon.com and http://www.Heinemann.com on August 15th.
Specifically, Dobbertin addresses key topics such as:
Designing engaging, purposeful curriculum units that would be of high interest to students;
Teaching and assessing reading strategies while working in increasingly complex texts;
Differentiating among students so every reader can meet the standards.
A key issue for many teachers is the fear that implementing the Common Core will be additional work. Dobbertin's advice, "Instead of wrestling with the idea of working even harder than you already do, the real change will come not through harder, but rather through smarter work."
The book breaks down the Common Core into five steps that address typical worries of teachers around questions and concerns such as: 1) Will the Common Core switch my focus from students to standards? 2) Will it make my best units obsolete? 3) Will my students be able to meet its ambitious aims? Dobbertin adds, "If we want the new standards to make a difference, then we need to plan in ways that lead to change. Existing ways of planning, particularly those that don't help students engage with and understand complex text, will not be sufficient."
In the book's foreword, Carol Ann Tomlinson said: "I'm sorry I didn't have this book to read in the first two decades of my teaching life. It provides a framework for thinking about curriculum that makes the work as creative for me as I want curriculum to be for my students…And it reminds me that while there are no shortcuts to excellent teaching, the investment in quality, as always, is a wise one."
About Cheryl Dobbertin
Cheryl Dobbertin is Expeditionary Learning's Director of Professional Development. She has worked in Syracuse, Rochester and Buffalo with multiple urban, public and charter elementary schools and an urban charter high school. Cheryl taught middle and high school English Language Arts, served as a literacy specialist, and was the former Director of Professional Development at Monroe2 BOCES. In addition to her work with Expeditionary Learning, Cheryl currently teaches Differentiated Instruction at Nazareth College. She has a published chapter in ASCD's Differentiation in Practice, a chapter in Rachel Billmeyer's Strategic Reading in the Content Areas, and several articles in ASCD'S Educational Leadership and in Education Week online. She is a frequent facilitator at institutes focused on literacy and differentiation.
Expeditionary Learning
Expeditionary Learning partners with school districts to open new schools and transform existing schools at all levels, pre-K–12, and in all settings-urban, rural, and suburban. The Expeditionary Learning approach is grounded in respect for teachers and school leaders as creative agents in their classrooms. We build their capacity to ignite each student's motivation, persistence and compassion to propel growth and success in school, college, and life. Expeditionary Learning has 20 years of experience helping new and veteran teachers to strive for the expanded definition of student success - a vision that combines academic success, character and high quality work with critical higher order thinking skills that align with the Common Core State Standards. The Expeditionary Learning network includes more than 160 schools, 4,000 teachers, and 45,000 students. For more info, visit http://www.elschools.org.