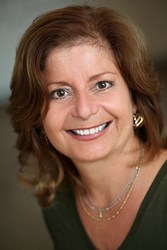 New York, NY (PRWEB) August 19, 2013
Kaminski Auctions is pleased to announce the addition of Sheri Mason to our team of expert appraisers. Beginning September 1st, Sheri will serve as the new Kaminski Auctions representative at their New York City location.
Kaminski Auctions will be opening a new gallery in the Manhattan Art and Antiques Center located at 1050 Second Avenue, Gallery #28, on the street level, New York, NY, 10022 on September 1st, 2013.
Sheri has years of experience running a family antiques business and a successful appraisal practice as well as over 20 years in corporate sales, marketing, and business development experience. She received her certification as an Appraiser of Fine and Decorative Art from NYU, is fully USPAP compliant and is a member of AAA (Appraisers Association of America).
Sheri will be available for free appraisal consultation every Tuesday in the Manhattan Art and Antiques Center, beginning on September 17th, from 10am to 4pm. Appraisals can also be arranged by appointment starting September 1, 2013 by calling Sheri at 917-701-8162 or emailing smason(at)kaminskiauctions(dot)com.
KAMINSKI
Kaminski Auctions, located on the North Shore of Boston, has been serving the New England antiques market for over 25 years as a full service auction house and appraisal service for fine art, antiques and estates.
With two locations in Beverly, Massachusetts, including a new state of the art auction gallery located at 117 Elliott Street, and a historic 1850's barn and office facility at 564 Cabot Street.
Kaminski Auctions offers specialty departments in Asian art and Antiques, Silver, Glass and Lamps, 20th Century and Modern design, Couture and Vintage clothing and Photography.
In today's highly competitive market of fine art and antiques, Kaminski Auctions provides its customers with bicoastal services and marketing with west coast offices in Beverly Hills and San Diego, California.
We have highly trained and knowledgeable appraisers on staff that will help you determine the true value of your antiques, or entire collections.
Free Appraisal days are offered every Tuesday from 10:00am-4: 30 pm at our 564 Cabot Street location in Beverly, Massachusetts, starting September 17th, 2013 at The Manhattan Art and Antiques Center, Gallery #28 at 1050 Second Avenue, New York, NY 10022, and by appointment at our 5171 Santa Fe Street location in San Diego, California.
We welcome emailed photos of your items at appraisals and consignments at kaminskiauctions.com .