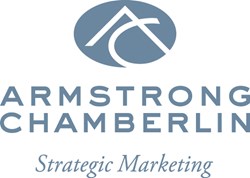 "We are happy to have been chosen to help them spread the word to Kansans." - Susan Armstrong
WICHITA, Kan. (PRWEB) August 14, 2013
Physician Alliance of Kansas (PAK) announced that it has named Armstrong Chamberlin as agency of record to develop a new website and assist with marketing efforts.
The clinically integrated network (CIN) consists of 240 physicians from Wichita, Derby and Newton, with a physician board of directors and an executive committee led by chairman Dr. Todd Miller and vice chairman Dr. Alex Ammar. PAK has filed its application to become a CMS Shared-Savings Accountable Care Organization (ACO) effective January 2014.
"Under the federal health care reform law, we are able to be attributed Medicare beneficiaries," said Marlon Dauner, PAK chief executive officer. "In addition, we can utilize the ACO/CIN structure to deal directly with employers and commercial insurers in order to provide services to the commercial market."
PAK's focus is on improving care, reducing medical errors and avoiding duplication of services. Susan Armstrong, president and CEO of Armstrong Chamberlin, said the agency is looking forward to partnering with the organization.
"Medicare patients will greatly benefit from PAK's system of care," Armstrong said. "We are happy to have been chosen to help them spread the word to Kansans."
Formed in the fall of 2012, PAK is a clinically integrated network composed of Wichita-area primary care physicians and Specialty Independent Practice Association of Kansas (SIPAK) physicians. The organization's goal is to maintain a strong community and customer focus based on competitive prices, appropriate high-quality protocol-based utilization and care coordination with timely information exchange among physicians, other providers of care and patients. PAK intends to be a CMS Shared Savings ACO in 2014 and to contract with payers to improve the quality and cost-effectiveness of patient services in the market.
###