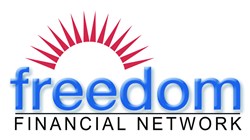 Back-to-school can be costly, but with careful budgeting, students can get back into the classroom with minimum financial outlay
San Mateo, Calif. (PRWEB) August 14, 2013
Whether students are heading to preschool or pursuing post-graduate coursework, back-to-school season can bring on debt – but it doesn't have to be that way with savings tips from Freedom Financial Network (FFN), said Kevin Gallegos, vice president of Phoenix operations for FFN.
"Back-to-school can be a costly time of year, but with careful budgeting and some pre-planning, students can get back into the classroom with a minimum of financial outlay," Gallegos said. "Most important, as with other costly events like the holidays, people should avoid going into debt to pay for purchases. Whether for new clothes or student loans, debt can pile up all too easily, and create problems that linger far beyond the current school year."
Gallegos suggested that families investigate the following areas when building a back-to-school budget.
1. Clean house for school supplies. Many schools provide extensive school supply lists. But in today's climate, with joblessness still high and finances tight, families are tightening their belts when it comes to supplies. By thoroughly "cleaning house" and going through desks, cabinets, drawers and closets, kids and parents may be able to find barely used pencils, crayons, notebooks and binders that can be re-used this year. Re-using is eco-friendly and takes the sting out of the school supply budget.
2. Involve kids in budgeting. "Learning can start with school shopping," Gallegos said. He suggests adults set a back-to-school budget, then divide that budget, in cash, in envelopes for each child. Available dollars might be further split between supplies and clothing. With adult supervision, kids can pay for some needed items from their envelope. When the cash is gone, their shopping is finished.
3. Don't buy all at once. Retailers' sales promotions would indicate that everyone needs to rush out and purchase a new wardrobe for school, but that is not the case, Gallegos points out. "In most geographic locations, students can start the school year wearing the same clothes they've worn during the summer months, with perhaps a few additions to account for a child's growth or adhere to dress codes." Many children might outgrow fall-season clothing purchased now, anyway. Families can spread out purchases over several months and watch for sales to stretch budgets.
4. Take advantage of tax savings. For back-to-school shopping, many states offer tax-free weekends where the sales tax is waived on school purchases up to a certain amount. Find out which states participate (and when) at the Federation of Tax Administrators.
5. Combine co-pays. Many children need to update their immunizations, get an annual checkup or obtain a sports physical to participate on school teams. Combining as many services as possible into one doctor's visit can reduce co-payments. For families that pay for visits out-of-pocket, many freestanding clinics – from public health departments to locations at drugstores – provide low-cost sports physicals.
6. Check health insurance options. Unfortunately, accidents do happen. Young children generally are covered under parents' health insurance policies, if families have them. If not, most states have insurance plans available for children. Find information on individual state programs via Insure Kids Now. For young adults, the Affordable Care Act allows parents' plans to continue to cover young people up to age 26. However, many states have specific regulations providing for an extension of coverage for unmarried young adults up to age 30. Ask the health plan or state government for specifics.
7. Look ahead to college. If children are approaching college age, the family should work together to prepare. Begin investigating schools in plenty of time – ideally, three or four years before the student expects to enroll. Research scholarships that may be available, and get a realistic sense of what universities might expect the family to pay. The "estimated family contribution" calculator provided by the College Board is a good place to begin.
8. Budget for next year. Families should sit down together and set goals, and then create an annual budget that takes into account income, monthly expenses and savings. This budget will dictate expenditures and take the guesswork out of available spending for back-to-school items. To prepare for next year's spending, families can decide the amount to save for expenses and set aside 1/12th of that in a dedicated account each month.
Freedom Financial Network (http://www.freedomfinancialnetwork.com)
Freedom Financial Network, LLC (FFN), provides comprehensive consumer credit advocacy services. Through its Freedom Debt Relief, Freedom Tax Relief and ConsolidationPlus products, FFN works as an independent advocate to provide comprehensive financial solutions, including debt settlement, debt resolution and tax resolution services for consumers struggling with debt. The company, which has resolved more than $2 billion in debt for more than 150,000 clients since 2002, is an accredited member of the American Fair Credit Council, and a platinum member of the International Association of Professional Debt Arbitrators. The company holds the Goldline Research Preferred Provider certification for excellence among debt relief companies.
Based in San Mateo, Calif., FFN also operates an office in Tempe, Ariz. The company, with more than 550 employees, was voted one of the best places to work in the San Francisco Bay area in 2008, 2009, 2012 and 2013, and in the Phoenix area in 2008, 2009, 2010 and 2012. FFN's founders received the Northern California Ernst & Young Entrepreneur of the Year Award in 2008.
(end)