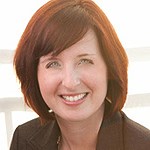 New York, NY (PRWEB) August 14, 2013
Melissa McGraw has spent over 15 years working in the fashion industry for international fashion brands and will be a featured panelist in a FashionMingle.net online webinar "Retail Success: Buying the Best" Thursday, August 15th at 2PM EST.
McGraw, owner of The Fashion Potential, has worked with fashion brands such as Calvin Klein Jeans, Cynthia Rowley, L.A.M.B., Nicole Miller and more. As a consultant for new and emerging designers, McGraw helps designers understand their strengths and weaknesses while preparing them to launch and sell their brand.
Melissa McGraw is a frequent guest speaker at fashion events and offers workshops and private mentoring sessions. She will be featured at the Fashion 360 Conference in Washington, DC on September 22, and at Phoenix Fashion Week held in Scottsdale, AZ Oct 1-5.
The "Retail Success: Buying the Best" webinar will also feature Mary Vallarta of FAB Counsel and Deborah Main of Deborah Main Designs. The free online webinar can be viewed on FashionMingle.net, a networking and PR platform for fashion entrepreneurs. The panelists will answer questions in a live Q&A format and will discuss topics such as how designers should prepare their collections for a retail buyer and tips for working with boutiques and large retailers.
Those who RSVP to the webinar on FashionMingle.net will be entered into a drawing to recieve one of 10 copies of Melissa McGraw's ebook "How to Sell Your Fashion Line". The book shares valuable insider knowledge that will help designers get their collection in front of retailers and boutiques.
The online webinar series "Retail Success" is a 3-part series beginning Thursday, August 15th at 2PM EST with the first installment, Buying the Best. The second webinar, "Promo Plans" will be held on August 22 and the third webinar, "Alternative Retail" will be held on August 29.
The "Retail Success" series is part two of the 2013 The Blueprint series produced by Jaxon Entertainment & Productions and is sponsored by Planet Fashion TV, Created Woman Magazine, and the Houston Fashion Bloggers Association. Previous intallments of The Blueprint series can be viewed on the FashionMingle.net website.
About FashionMingle.net
FashionMingle.net is a network for fashion entrepreneurs to share, discover, and mingle. The online magazine, business directory, and social network creates a platform for fashion entrepreneurs to promote their services and grow their business.