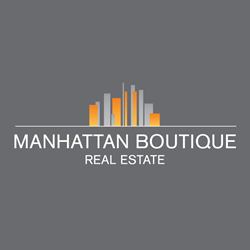 MBRE is a boutique firm by choice. We keep our list small so we can give our clients the attention they deserve.
New York, NY (PRWEB) August 15, 2013
Two boutique real estate businesses specializing in the New York cooperative, condominium and townhouse market have come together under a single new brand, Manhattan Boutique Real Estate (MBRE), the firm's founder and president Joan Brothers announced today.
The New York-based real estate advisory and brokerage firm incorporates Manhattan Global Properties, which served an international clientele, and Quinton Properties, which served U.S. clients, into one full-service firm providing personalized service to clients seeking luxury residential and investment properties in New York City.
"Our aim is to give all clients the individual attention they deserve as they pursue their real estate investment goals," said Ms. Brothers. "Assisting hybrid clients – those who are both real estate investors and second home buyers at the same time – is our niche. It's a complex market for which we've become the go-to New York broker in recent years."
Telephone- 212-308-2482, http://www.mbreny.com
Manhattan Boutique Real Estate, T (212) 308-2482, http://www.mbreny.com
MBRE's clientele spans the globe, from the New York region to the Middle East and Asia. "Our clients include suburban empty-nesters seeking investment-worthy Manhattan apartments for their children and themselves, as well as business executives and wealthy families from booming emerging markets who want the benefits of enjoying and investing in luxury real estate," said Joan.
MBRE clients praise the firm's personalized service. A banker from China who relocated to New York said, "The team at Manhattan Global Properties was very professional and helpful in every aspect… I was fully informed before making every decision." Another client, a New York doctor, whose only previous experience was with large real estate brokerages, said, "We were extremely pleased with the boutique experience of personal and dedicated service." A third client, a Brazilian investment professional, said, "It was invaluable having MBRE on my team -- from start to finish."
MBRE offers its diverse clientele a robust portfolio of value-added services which address their unique needs. Besides locating the "perfect property," MBRE coordinates the services of real estate-related professionals such as attorneys, architects, mortgage brokers and interior designers and brings clients the benefit of specialists in overseas relocation, among them U.S. education advisors and EB-5 immigration attorneys.
MBRE's global focus and expertise derives from its founder's personal experience. With cross-cultural sensibilities gained from family connections, an international MBA, and a career start at Mitsui, Ms. Brothers began dedicating her entrepreneurial energies to the residential real estate business nearly 20 years ago.
The firm's successes include being voted into "Who's Who in Luxury Real Estate" for its representation of many high profile diplomats and executives in entertainment, finance and international business worldwide. A recent interview with QQ, the Chinese equivalent of Yahoo News, highlights the firm's expertise with foreign buyers – in this case, Mainland Chinese who appreciate Ms. Brothers' knowledge of basic Mandarin Chinese language.
"MBRE is a boutique firm by choice. We keep our list small so we can give our clients the attention they deserve," said Ms. Brothers. "There is nothing more exciting than connecting interesting people to wonderful homes and investments in our great city!"